 The company Petrovax joined the Association of Pharmaceutical Manufacturers of the Eurasian Economic Union
The company Petrovax joined the Association of Pharmaceutical Manufacturers of the Eurasian Economic Union. This decision was made at the general meeting of the members of the APMEEU.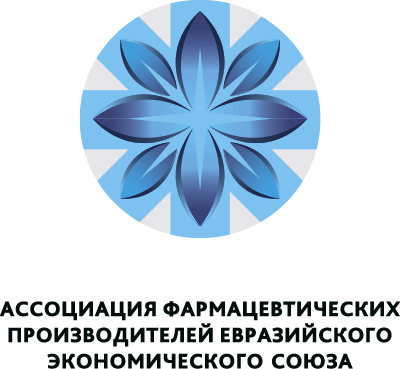 The Association was registered in 2012, and today it includes the leading full-cycle pharmaceutical companies. The Association of Pharmaceutical Manufacturers of the Eurasian Economic Union represents the common interests of its members: it assists the members of the Association in achieving compliance with the principles of good manufacturing practice (GMP), contributes to the development of the pharmaceutical market of the EAEU member countries, and supports scientific research in the field of drug circulation.
Petrovax Pharm is a full-cycle biopharmaceutical company with 25 years of successful experience in the pharmaceutical market, a leading developer and manufacturer of innovative drugs and vaccines. It is included in the TOP-5 immunobiological manufacturers in Russia.
The company's product portfolio includes original medicines and vaccines, which are produced according to its own development and in cooperation with leading domestic and foreign companies, as well as generic drugs and dietary supplements. The company has its own research center, Petrovax has more than 20 patents for new molecules and manufacturing technologies. Petrovax is the first manufacturer of immunobiological products in Russia, which received international GMP certificates from the European Union and Iran. The enterprise's capacities allow for the manufacturing of more than 160 million doses of immunobiological preparations per year. Petrovax partners with the world's leading pharmaceutical companies: Pfizer, Abbott, Boehringer Ingelheim
The company is one of the TOP-3 Russian pharmaceutical exporters of vaccines, it exports drugs to the countries of the EAEU, the Middle East (Iran) and the EU (Slovakia).
"APMEEU unites the leading pharmaceutical companies of the country and the affiliation of Petrovax Pharm is a step for the further development of both the Association's activities and the immunobiological industry of the Russian Federation. We are glad to see such a leading Russian pharmaceutical company as NPO Petrovax Pharm LLC among the members of the Association". With unique experience in the development and launch of original drugs, the implementation of international projects for the transfer of advanced technologies of the full production cycle, control and quality assurance of the final product in partnership with leading pharmaceutical companies in highly demanded market segments, as well as actively developing the export direction, such companies as Petrovax confirm the high potential of the Russian pharmaceutical industry".
Stanislav Naumov, Chairman of the Board of APMEEU
Previous news
Petrovax and Schneider Electric launch cooperation in sustainable development