 Omegika®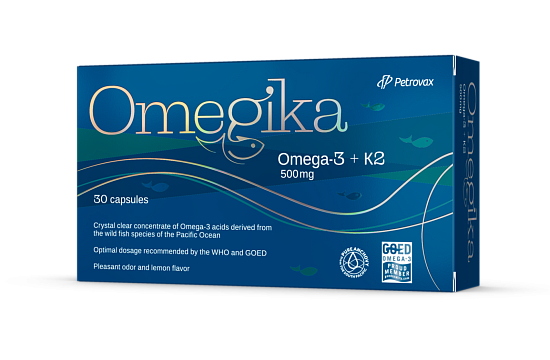 Description
Special combination of crystal clear concentrate of omega-3 acids in combination with vitamin K2 for health and beauty support.
Application
Helps to improve the skin, hair and nails condition, to control weight. Supports the proper functioning of the cardiovascular, immune and reproductive systems and normal cholesterol levels. Due to vitamin K2, it helps to reduce the risks of deposition of calcium compounds on the walls of blood vessels.
Active ingredients
Optimal dosage of EPA + DHA, vitamin K2.
Classification
Food supplement*.
Product form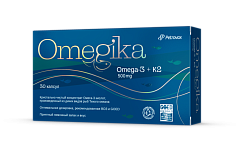 *IT IS NOT A MEDICINAL PRODUCT