 VitaFerr®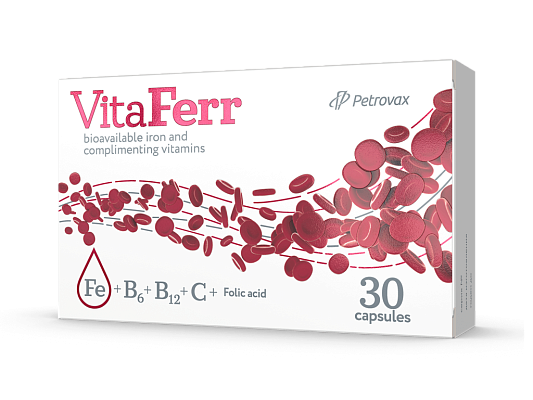 A new pack has been in pharmacies since January 2022.
Description
The latest generation of iron fortified with vitamins and folates for better absorption. The optimal choice for replenishing iron levels.
Application
Suitable for pregnant women - additionally contains methylfolate (folic acid) 400 mcg.
Active ingredients
Iron bisglycinate 30 mg, vitamin C; Vitamin B6; Vitamin B12; Calcium L-methylfolate.
Classification
Food supplement*.
Product form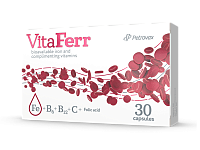 *IT IS NOT A MEDICINAL PRODUCT