 Gialera®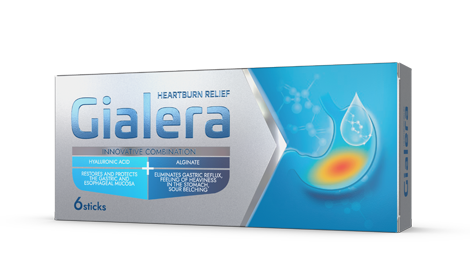 Description
A combination of sodium alginate and hyaluronic acid, providing a comprehensive approach for heartburn.
Application
Reducing the discomfort of heartburn, severity and acid belching, as well as to maintain the normal state of the mucous membrane of the stomach and esophagus, reduce the frequency and severity of heartburn episodes.
Active ingredients
Sodium alginate, hyaluronic acid.
Classification
Food supplement*.
Product form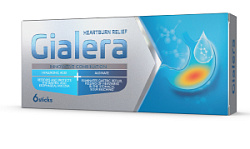 *IT IS NOT A MEDICINAL PRODUCT