 Pushing the boundaries: Petrovax Pharm participates in the events hosted by the Russian-German Foreign Trade Chamber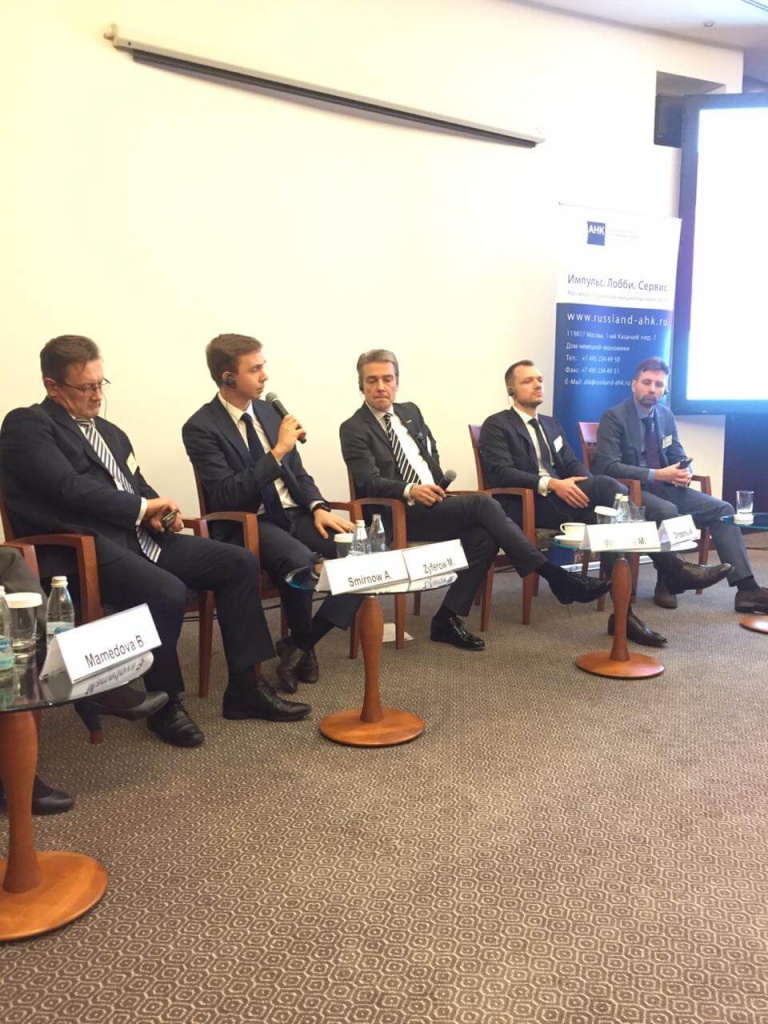 In late November, Petrovax Pharm took part in several events hosted by the Russian-German Foreign Trade Chamber and the Embassy of Germany in Moscow. On 22 November 2018, Petrovax Pharm CEO Mikhail Tsyferov participated in the Russian-German Industry Forum, and then a German pharma industry delegation visited the company's manufacturing facility.
The Russian-German Industry Forum was held in 2018 for the first time, and it is bound to evolve as a new discussion platform for the Russian and German business community. It is focused on six industries that are strategically important for the Russian-German partnership in terms of efficiency, i.e. machine building, automotive, food, chemical, and pharmaceutical industries as well as infrastructure. The forum is supported by the Russian Ministry of Economic Development, Ministry of Industry and Trade, Russian Export Center, Russian Union of Industrialists and Entrepreneurs, and Industrial Development Fund.
Petrovax Pharm CEO Mikhail Tsyferov spoke at the healthcare focus panel "The Development of Pharmaceutical Products 'Made in Russia'" moderated by Merck Biopharma Russia & CIS CEO Matthias Wernicke.
Our company was established 20 years ago, and the R&D for innovative pharmaceuticals made the basis for this business. We started with product approvals tied to Russia only and contract manufacturing sites; then, 10 years ago, we launched a state-of-the-art high-tech manufacturing process to become the first Russian pharmaceutical manufacturer to be issued a GMP EU certificate. Step by step, we have built up our presence in foreign countries, and currently exports account for up to 20 % of Petrovax's total sales. We have a successful experience of cooperating with international companies on localization projects, including Boehringer Ingelheim from Germany
Mikhail Tsyferov, Petrovax Pharm CEO

When speaking about the company's long-term development prospects, Mikhail Tsyferov pointed out to pharma market globalization trends.
On the back of regulatory harmonization, opening of new markets, and globalization we are entering a global market. As a citizen and a patient, I am happy with that, but as a business process subject, I have a clear understanding that now, when initiating any R&D project, it is important to consider it from the global market competition perspective. It makes no sense developing anything innovative for the Russian market only. One should either play by these rules or not to play at all. We have an originator product portfolio of our own, and we plan to continue developing it while integrating it into the global market.
Mikhail Tsyferov, Petrovax Pharm CEO
The German delegation's travel to Petrovax Pharm's manufacturing complex on 28 November 2018 was another step in the business partnership development. The delegation was comprised of representatives of companies operating in the pharma industry. They were eager to see how a state-of-the-art pharmaceutical facility was operating in Moscow Region as well as the industry development, equipment, and process level in the region.
As a leading pharma enterprise of Moscow Region with a many-year experience of operations both in Russia and abroad, Petrovax Pharm gave a warm welcome to the guests.
Petrovax Pharm Vice-President of Operations and Quality Pavel Nosyrev made a welcome speech for the delegation. He briefed the guests on the corporate history and development stages and stated that in 2018, the manufacturing complex marked its 10th anniversary. Head of Strategic Partnerships Unit Alexander Willemson touched upon the international projects implemented jointly with Abbott, Pfizer и Boehringer Ingelheim, spoke in detail on the production capabilities and capacity of Petrovax Pharm's manufacturing complex, with a special emphasis on the investment project that resulted in the launch of the company's third production line this year. Petrovax Pharm Chief Mechanical Engineer Nickolay Smirnov described major stages of the pharmaceutical labeling system at the facility. Petrovax was among the first companies to join Roszdravnadzor's (Federal Service for Surveillance in Healthcare and Social Development) priority pharmaceutical labeling project. To participate in this project, the manufacturing facility has modernized its semi-automated packaging line and purchased new equipment.
In turn, the guested made short presentations of their companies, exchanged questions and best practices, showed an interest to new labeling issues, production tricks and equipment specifics employed by Petrovax Pharm. There were many questions on the company's further production scale-up. Finally, the guests watched online the manufacturing processes running. The delegation members noted both the production scale and the high technology level of the facility.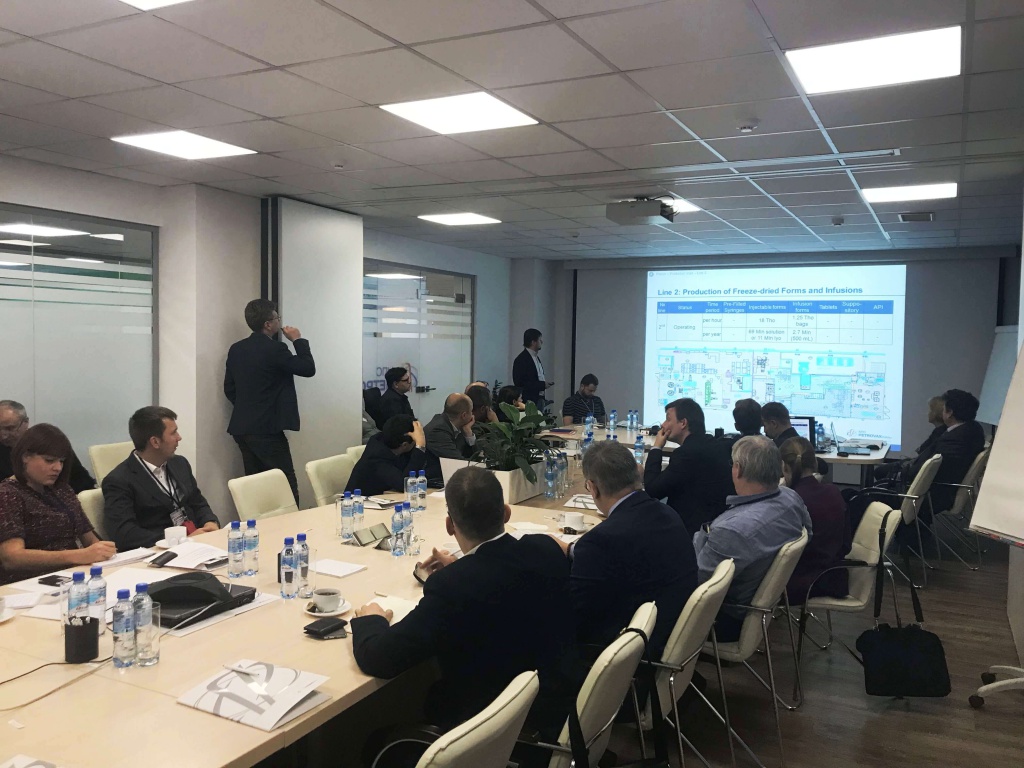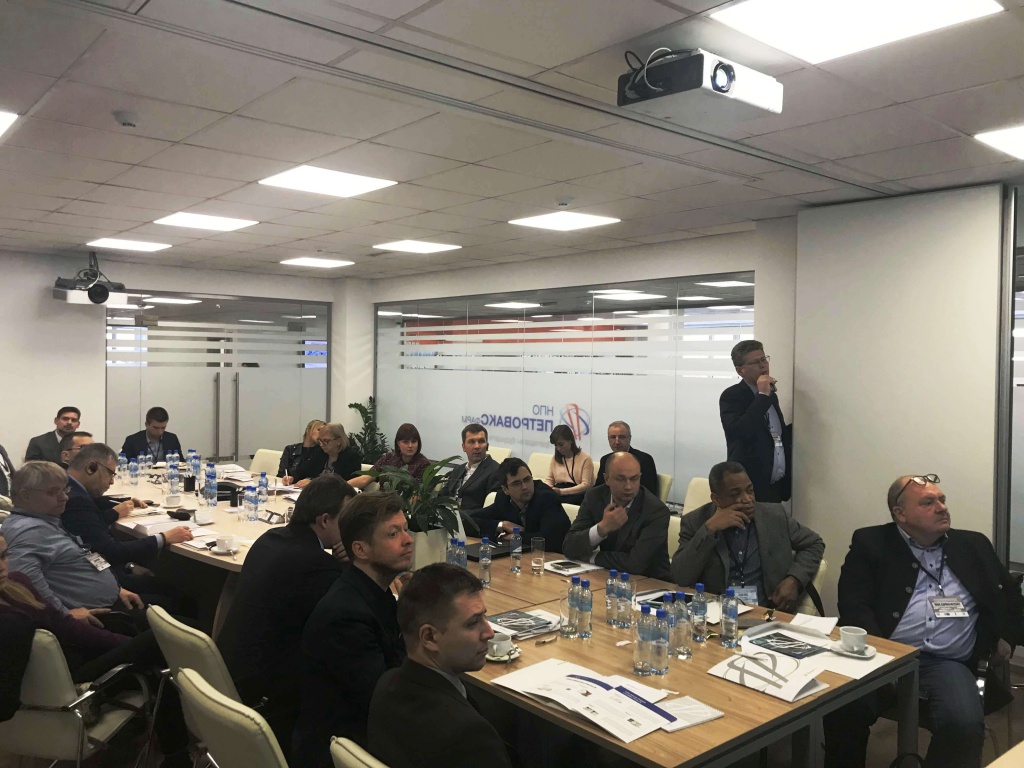 Previous news
Petrovax Pharm wins the National Import Substitution Award 'PRIORITY-2018' for Grippol® Quadrivalent vaccine