 Petrovax Pharm Team Expresses Sincere Condolences Regarding the Death of Company's Founder Arkady Nekrasov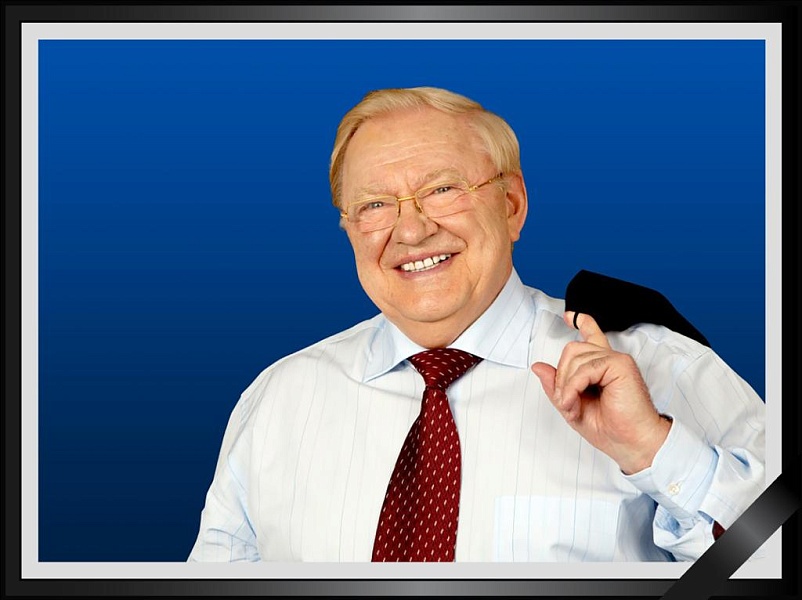 On June 29, 2023, Arkady Nekrasov, the founder of Petrovax Pharm biotechnological company, an outstanding researcher, Professor, Doctor habilitatus in chemistry, Laureate of the State Prize of the Russian Federation, passed away at the age of 84. Arkady Nekrasov made a great contribution to the development of fundamental science, pharmaceutical industry, and practical healthcare in Russia. This is an irreparable loss for our company and for all Russian science.

Russian researcher Arkady Nekrasov was the first in the history of the biopharmaceutical industry to successfully implement a business concept from a scientific discovery and its embodiment in real medicines to establishing a full-cycle pharmaceutical company and the widespread use of drugs in healthcare.

More than 40 years ago, A. Nekrasov synthesized a new class of high-molecular compounds — heterochain aliphatic polyamines — that has no analogues in its structure and properties. Creating this molecule made it possible to develop universal medicines and modern vaccines, which have been successfully used in Russia and abroad for many years now. These are Polyoxidonium, a complex-action immunomodulator; Grippol group of anti-influenza vaccines; Longidaza, an enzyme-based medicine; and Imoferaza, an innovative drug designed to treat scars and cicatrices.

Arkady Nekrasov was a talented and remarkable scientist. In Soviet times, he received an excellent education: having graduated with honors from the Faculty of Chemistry of Lomonosov Moscow State University, he completed postgraduate studies at the Institute of Chemical Physics of the USSR Academy of Sciences. His Ph.D. thesis, which he successfully defended in 1971, was a fundamental scientific research and the basis for future discoveries. In the mid-80s, A.V. Nekrasov headed the laboratory at the Institute of Immunology, where he and his colleagues comprehensively studied the possibilities of creating and deploying new generation subunit vaccines and developed a new direction in immunopharmacology: high-molecular immunomodulators. In 2002, A. Nekrasov was awarded the State Prize of the Russian Federation for his efforts in developing medicines.

One of the strengths of Arkady Nekrasov was his ability to see people, to rally them in order to achieve the set goals. His creation, Petrovax Pharm, is a vivid example of a business idea successfully translated into reality and the embodiment of innovative technology. In over its 25 years, Petrovax has become a leading Russian full-cycle biopharmaceutical company that develops and manufactures medicines and vaccines.

In 2008, Arkady Nekrasov headed the construction of the company's production center in the Moscow Region in line with international GMP standards: the project was implemented with the involvement of foreign investors and specialists. Today, it is one of the most high-tech production facilities in Russia.

Vaccines and drugs developed by A. Nekrasov's team are in demand not only in the Russian healthcare industry, but also in other markets. Currently, the drugs are exported to 10 countries, including the EAEU and the EU.

Arkady Nekrasov is the author of more than 200 scientific publications and inventions supported by Russian and international patents. The potential of the open molecular platform has not been exhausted even today. Petrovax Pharm is grateful to A. Nekrasov for the legacy he left. Our team continues to develop innovative properties of medicines and to expand the product line.

Arkady Nekrasov was an incredibly charismatic and life-loving person, an inspiring leader, a real mentor for several generations of researchers and production managers. He enjoyed great influence among his colleagues, partners, and friends, won general love and respect.

We express our sincere condolences to the family, friends, and colleagues of Arkady Nekrasov. We mourn for his loss and will always remember him!
Previous news
The New Product Omegika® in Russian Pharmacies – A Crystal-Clear Omega-3 Concentrate in Combination with Vitamin K2