 Petrovax Pharm Donates Longidaza® to Russian Hospitals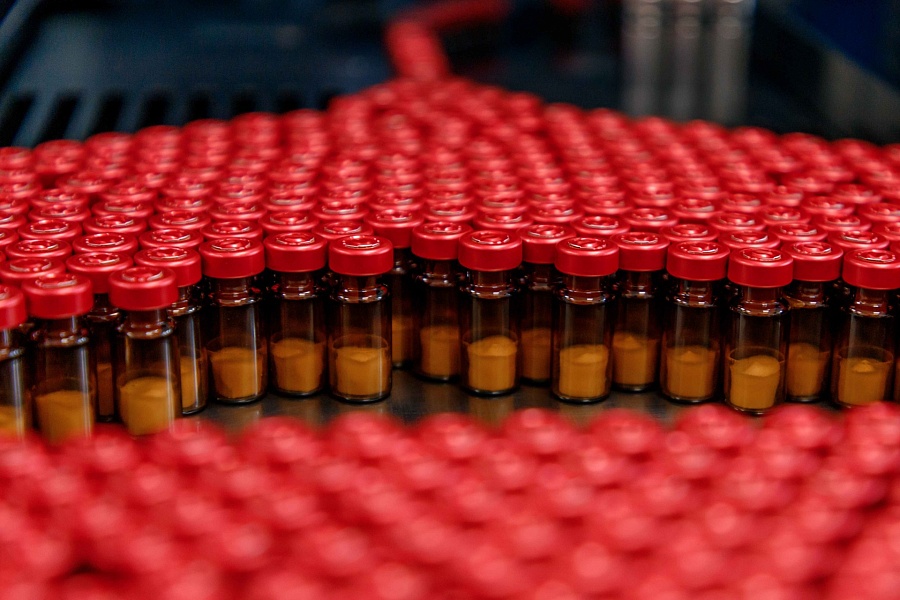 Petrovax Pharm continues to run a welfare program to support healthcare institutions countrywide, while in April 39 hospitals throughout Russia received 7,500 original Longidaza
®
packages free of charge. They were donated to surgical departments for use in postoperative patients to prevent abdominal and pelvic adhesions.
The drugs were delivered to healthcare facilities in 26 cities and regions across Russia, including Moscow, Saint Petersburg, Chelyabinsk, Samara, Makhachkala, Novosibirsk, Kazan, etc.
«We know that our product is in demand in postoperative rehabilitation of patients. That is why we strive to expand not only the list of drugs we donate to clinics, but also the geography of our initiatives in order to help as many patients throughout the country as possible,» said Nadezhda Khomyakova, Head of the medical department, Petrovax Pharm..
Longidaza
®
(bovhyaluronidase azoximer) is an enzyme drug with prolonged anti-inflammatory and antifibrotic effects. It is used for the treatment and prevention of diseases accompanied by inflammation and hyperplasia of connective tissue (fibrosis and adhesions
[1]
) in surgery, urology, gynecology, pulmonology, etc.
«The recovery process is no less important for the successful treatment of patients after surgery than the surgery itself. Longidaza® has an extensive evidence base. It reduces swelling, accelerates healing and tissue restoration, by improving the movement of intercellular fluid and preventing new adhesions, — Sergey Pikalov, Deputy Chief Doctor for Surgery at the V.D. Seredavin Samara Regional Clinical Hospital, said. — We are grateful to Petrovax for Longidaza®; thus we can use the original Russian drug to treat even more patients». .
For several years, the company has implemented social projects, including original drug donations to healthcare institutions. For example, during the COVID-19 pandemic, clinics throughout Russia received more than 200,000 packages of Polyoxidonium
®
to protect doctors and medical personnel in red zones. In 2020, the company also helped to equip the new COVID unit in the Podolsk City Hospital.
---
Previous news
The All-Russian forum "The Health of the Nation is the basis of Russia's prosperity" is being held in Moscow