 Breathe freely: lung recovery from COVID-19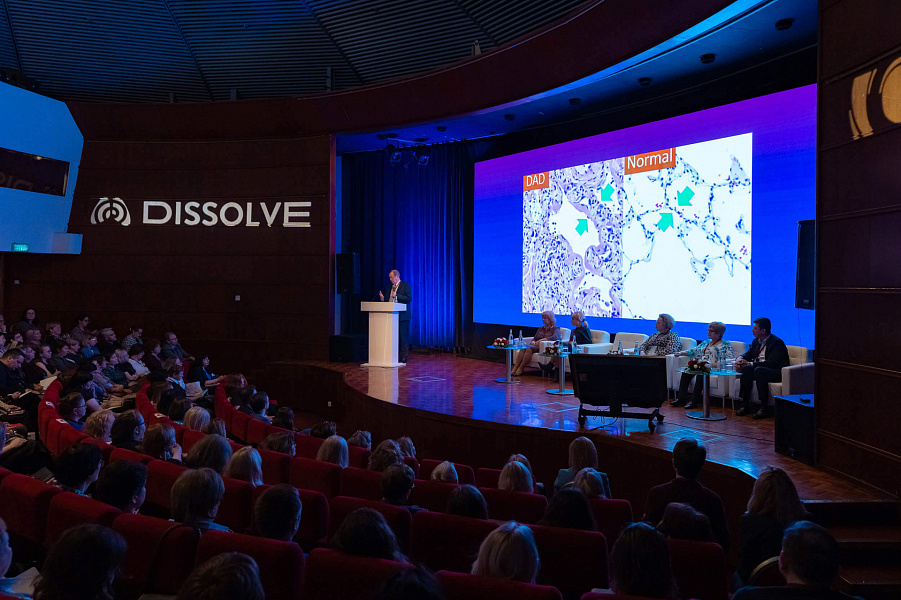 Post-COVID syndrome in patients remains a significant problem despite the epidemic decline. Using the best clinical practices and accumulated experience in treatment and rehabilitation, health professionals provide a recovery solution for patients with dyspnea and impaired lung function. This topic was discussed on April 26 at the expert council "Lung damage in post-COVID syndrome."
According to Johns Hopkins University data cited by Alexander Chuchalin, professor, academician of the Russian Academy of Sciences, 29% of discharged patients who had COVID were later re-hospitalized, of which 12% died [1]. The main death cause in patients in post-COVID period are pathological lung changes and thromboembolic events. At the same time, the dominant factor is often fibrotic processes in lungs.
"The lung is damaged so significant that it is beyond recognition. Just imagine that the delicate lung tissue in an extremely short time is covered with a dense infiltrate, resembling a snow cloud, caused by fibrotic changes. The lung tissue undergoes remodeling, it shrinks,"
– Alexander Chuchalin says.
According to professor Chuchalin, an important marker of acute lung damage and respiratory distress syndrome is a hyaluronic acid excess in the alveolar space and interstitium. The ground glass opacity phenomenon is observed, which, according to McGroder C.F., can persist for a long time in 39% of patients [2].
Academician noted the importance of innovative approaches implementation in the COVID-19 complication treatment pointing out his experience with Longidaza® use based on Hyaluronidase enzyme allowing to correct the hyaluronic acid metabolism.
"In order to combat prolonged post-COVID syndrome, it is necessary to pay attention to combination therapy with Longidaza
®
, which we actively use in patients in our clinic,"
– Alexander Chuchalin said.
Galina Ignatova, professor, chief pulmonologist consultant of the Ministry of Health of Russian Federation in Ural Federal District, Doctor of Medical Science, drew attention to the fact that fibrotic changes and hyaluronic acid imbalance is accompanied by impaired ventilation and stop of oxygen flow into the capillary bed; the patient may suffer from severe dyspnea, both in the acute phase and in the post-COVID period.
In 47% of patients, post-COVID symptoms persist for six months after discharge, while 21% have fatigue, and 14.5% - dyspnea [3]. Galina Ignatova shared this information with reference to the Sechenov University data. Professor highlighted Dissolve study results showing that the use of a stabilized Hyaluronidase enzyme provides a positive physical condition of recovered patients and helps them recover faster.
"We have been using Russian drug Longidaza
®
, containing Bovhyaluronidase enzyme in our routine clinical practice. The drug reduces excess amount of hyaluronic acid which is known to maintain inflammation and provoke lung swelling, and increase secretion viscosity,"
– comments Galina Ignatova.
Anna Petukhova, pulmonologist, head of the municipal outpatient and advisory department of allergology and immunology of the Central City Clinical Hospital No. 6 of Yekaterinburg, confirmed that dyspnea is one of the most alarming symptoms in the post-COVID period and, according to the department's own data, persists in 45% of recovered patients.
The "dyspnea language" is a diverse one; there are more than 20 behavior patterns, and the doctor's task is to perform correct symptom assessment in different patient groups",
– summed up Anna Petukhova.
Returning to the Dissolve study data, Anna Petukhova clarified that about 3/4 of patients who received Longidaza demonstrated a steady dyspnea decrease while in control group no positive trends were observed in about half of the patients. Natalya Teplova, Professor, head of the Pirogov University clinical pharmacology department, medical faculty, also elaborated on justification of Longidaza therapeutic use. She pointed to the drug's systemic effect noting that it reduces tissue swelling and improves microcirculation, and also has an antifibrotic effect without damaging normal connective tissue. She said that the most pronounced effect of Longidaza was observed in seriously ill patients' treatment.
In terms of prevention and treatment of fibrosis, Longidaza® has a number of strengths, since it does not cause adverse immune suppression nor it affects liver function adversely, noted Lyubov Novikova, candidate of medical science, board certified pulmonologist, associate professor of Pulmonology at the postgraduate faculty of the Pavlov University. The study results announced at the expert council ignited a lively discussion. Health professionals from all over the country asked experts questions and discussed the prospects for further patient treatment.
Vitaly Sereda, pulmonologist, professor, Doctor of Medical Sciences, associate professor of the S. M. Kirov Military Medical Academy, deputy chief physician for inpatient care of the SOGAZ International Medical Center, told that recovered patients should not postpone the follow-up examinations and rehabilitation. He stressed that patients who recovered from COVID should definitely undergo a lung function examination with this particular indicator follow-up.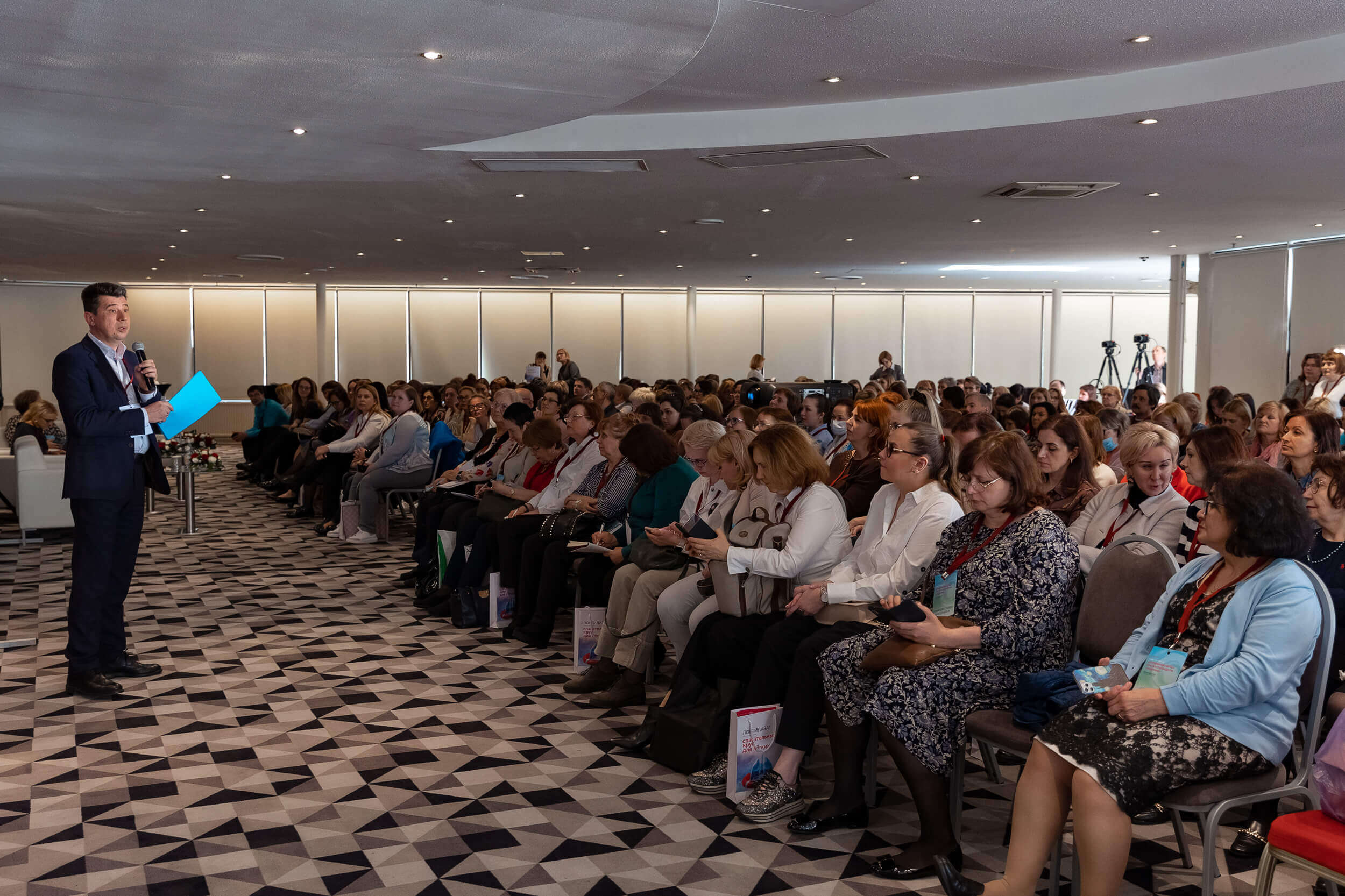 ---
1 Molly Walker, MedPage Today, March 31 2021
2 McGroder CF, Zhang D, Choudhury MA, Salvatore MM, D'Souza BM, Hoffman EA, Wei Y, Baldwin MR, Garcia CK. Pulmonary fibrosis 4 months after COVID-19 is associated with severity of illness and blood leucocyte telomere length. Thorax. 2021 Dec;76(12):1242-1245. doi: 10.1136/thoraxjnl-2021-217031. Epub 2021 Apr 29. PMID: 33927016; PMCID: PMC8103561.
3 Munblit D, Bobkova P, Spiridonova E, et al. Incidence and risk factors for persistent symptoms in adults previously hospitalized for COVID-19. Clin Exp Allergy. 2021; 51(9): 1107-1120. https://doi.org/10.1111/cea.13997
Previous news
Moscow region governor awarded Petrovax a note of acknowledgement