 IDTM International Journal publishes first data on the use of Polyoxidonium as preventive medicine against COVID-19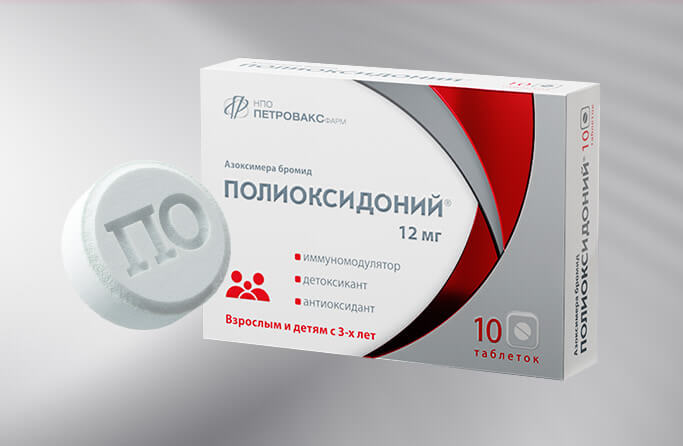 The experience of using the Russian original medication Polyoxidonium (azoximer bromide) for preventive purposes among the personnel of the "Red Zone" described by the Head of Department of infectious diseases of Cheboksary Emergency Hospital Efimov S.V. and published in a peer-reviewed international magazine (IDTM)1. The article points out that azoximer bromide can increase the effectiveness of immune defenses and reduce the risk of contracting coronavirus.
Studying possible options for protection against COVID-19, fifty two employees of the Emergency Health Care Hospital of the Republic of Chuvashia, who provided assistance to seriously ill patients with coronavirus infection, agreed to self-administer Polyoxidonium as a preventive medicine against COVID-19 for a long period from March to July 2020.
It is noted that the medical professionals regularly had to contact infected patients in the Intensive Care Unit, many of which had a severe course of the disease and used ventilatory support. Most of the patients required a tracheostomy, which is a procedure allowing air to enter the respiratory tract and it is associated with a high viral exposure load on the medical staff.
During the entire period of taking the drug product, medical professionals were assessed daily for signs and symptoms of the infection prior to starting their shifts and every 7 days by PCR test. Testing was also performed for levels of immunoglobulin (Ig) G and IgM when dosing with azoximer bromide was stopped. None of the medical professionals showed signs of disease, and their tests for COVID-19 were negative during the period of medication use. All the medical professionals noted that the medication was well tolerated.
Earlier, a number of Russian scientific journals published data on the positive prophylactic effect of Polyoxidonium for medical professionals and patients. In the
course of a prospective open comparative study conducted
on the basis of the Kuzbass Clinical Infectious Diseases Hospital in Kemerovo, it was noted that after using the medicine, medical professionals had acquired a high immune defense of the nasopharyngeal mucosa, which resulted in a reduced number of ARVI and COVID-19 cases.
For reference only
Polyoxidonium (azoximer bromide) is an original combined medication, which has been successfully used for the treatment and prevention of infectious and inflammatory diseases in Russia and in foreign countries in foreign countries, including EU countries for more than 20 years.
The experience of using Polyoxidonium for preventive purposes is being evaluated as part of a large-scale research program for the prevention and treatment of COVID-19 for medical professionals and hospitalized patients, which Petrovax Pharm, the manufacturer of the medication, announced last year. Medical professionals from over 20 hospitals centers of Russia are taking part in the study. Even today, they report on the positive effect of the azoximer bromide in the prevention of COVID-19.
---
1https://www.infectiousjournal.com/wp-content/uploads/sites/6/2021/08/e721.pdf
Previous news
Phase III Immunogenicity and Safety Clinical Trial of Convidecia Vaccine Completed in Russia