 Petrovax Announces New Appointments in the Top Management Team
Petrovax announces new appointments in the team. Two new top managers joined the company in July. Retail Sales Department was headed by Viktor Krylov, while the position of Director of Biotechnology Products Sales and Export Department was taken by Dmitry Pasechnik. Viktor and Dmitry report directly to Petrovax president Mikhail Tsyferov.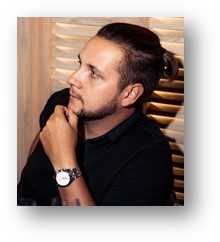 Before joining Petrovax, Victor Krylov was Director of Digital Development at the Samolet Group. Victor has unique experience of different kinds of transformation and large-scale innovations in a number of industries. He has previously participated in the customer-centered marketing transformation of such companies as Ozon, Hoff, Inventive Retail Group (Lego, ReStore, Samsung, Nike, StreetBeat brands), Rozetka.ua, and some others. With Victor's extensive experience in digital communications, Petrovax has been significantly strengthened in developing its own digital competencies, customer experience innovation issues and marketing.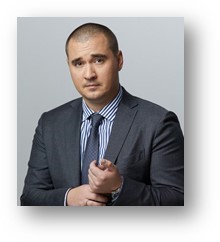 Before joining Petrovax, Dmitriy Pasechnik served as Commercial and Business Development Director for BIOCAD's overseas markets. Dmitry has successfully introduced to foreign markets several complex pharmaceutical products in the treatment of oncological and autoimmune diseases and has unique experience for Russia in building up the foreign sales chain and building relationships with foreign partners and governmental authorities. He has been directly involved in the establishment of several international joint ventures in other countries and has also been involved in a number of technology transfers of complex biological products to the production facilities of foreign partners. With Dmitry joining the team, Petrovax will be able to strengthen its export activity to enter promising international markets.
Over the past three years, Petrovax's retail business has grown more than 2.5 times while export business has grown more than 5 times. With this rate of growth, it is becoming increasingly difficult for the company to maintain a sustainable development vector, so a new divisional structure has been introduced in the commercial unit.
"We plan to increase our presence overseas and, more importantly, take the industry to a new level of development in terms of sales approaches and customer experience. To make such ambitious goals realistic, the company needed a major team transformation in addition to structural changes. We had to make a number of personnel decisions on current employees, as well as change the functionality of several positions and expand the list of existing positions in the digital and marketing departments."
Mikhail Tsyferov, President of Petrovax
In line with the new challenges and the division of the commercial unit into two separate business areas, two new experts have joined the company. There are also several new vacancies for line specialists and middle managers. Petrovax plans to fully staff new, radically strengthened regular personnel within the next few months.
Previous news
Petrovax expert made a speech at the School of Molecular and Theoretical Biology lecture session