 Physicians consider Polyoxidonium® the best medication for ARVI and flu treatment and prevention in children
Polyoxidonium® has won the 6th annual Russian Pharma Awards contest in 2017 as the Drug of Choice for ARVI and Influenza Treatment and Prevention in Children.
The awarding ceremony for the 6th Russian Pharma Awards® contest in the pharmaceutical and medical industry was held on 23 November in Moscow. This award is unique because the Expert Council consists solely of medical practitioners. It is this key factor that won for the award the reputation of an unbiased and independent choice of the best pharmaceuticals of the expiring year.
Every year, more than half a million doctors take part in anonymous voting for a month thus determining the winners in different nominations.
"We thank all experts who voted in favor of our product. This is a real-world evidence that Petrovax Pharm carries out its mission with dignity and manufactures efficacious and safe medicinal products. We are proud to receive this award the second year running, and will make every effort to consolidate progress," said Petrovax Pharm President Elena Arkhangelskaya.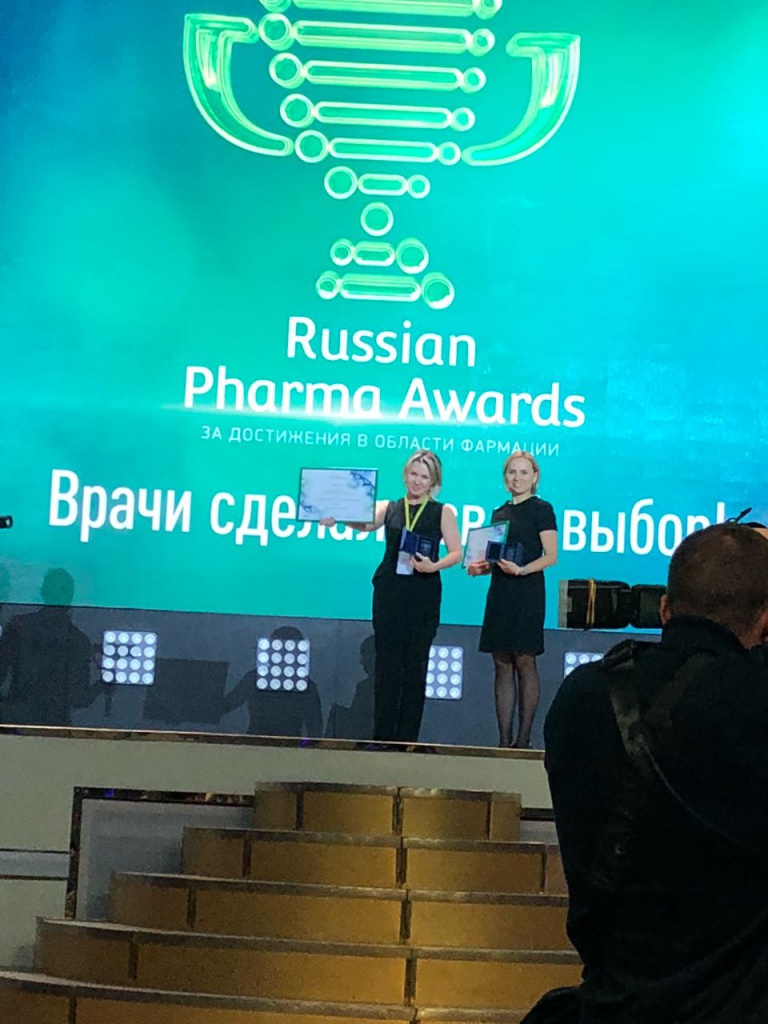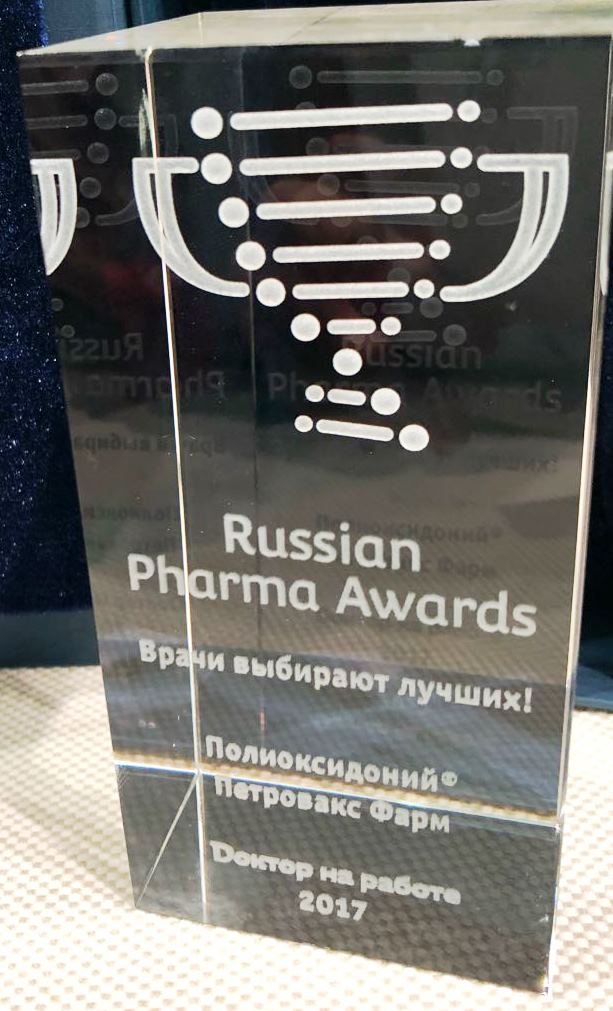 Previous news
EU PASS findings on Russian originator product Polyoxidonium® reported at an international conference