 NPO Petrovax Pharm to team up with the Adam Smith Institute's Russian Pharmaceutical Forum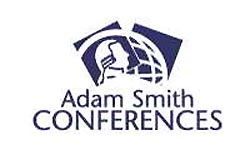 On 22–24 May 2012, St. Petersburg will host the 18th International Russian Pharmaceutical Forum, convened by the Adam Smith Institute.
In 2012, the forum will bring together over 500 leaders from the Russian pharma sector, offering 90+ reports from directors of leading companies, regulators, and industry experts.
As ever, the Forum will provide an in-depth overview of the trends, regulatory initiatives, and strategies underpinning the Russian pharmaceutical sector, and discuss the most challenging industry issues. While preparing the agenda for this year, the Adam Smith Institute conducted a targeted survey to gauge opinions of industry professionals on business development issues and priorities for 2012.
The resulting agenda includes such discussion topics as healthcare system reform and its impact on the Russian pharma sector; the implications of Russia's WTO membership; shortfalls in appropriately qualified staff; analytical estimates of market dynamics for 2011 through 2012; strategic alliances in the Russian pharma market; efficient strategies for drug marketing and promotion; enhancing local production, and Russian enterprises' transition to GMP standards.
As a leading Russian innovative pharma company, NPO Petrovax Pharm has also been invited to participate as a partner at the event. Igor Klimanov, the company's marketing director, will speak on the third day of the conference on developing efficient sales force strategies and forecasts for med-reps in the wake of ongoing healthcare system reforms.
We look forward to seeing you at this focal event in the pharma market calendar! 
Previous news
Pfizer and NPO Petrovax Pharm's vaccine localisation project picks up the russian Platinum Ounce contest award