 Leading Russian rheumatologists share promising study results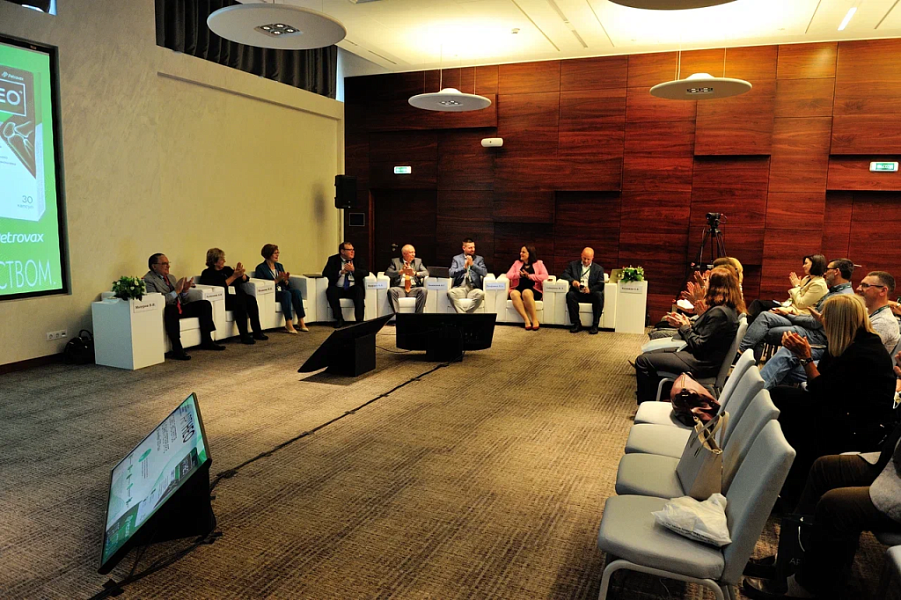 The Panel of Experts in St. Petersburg dedicated to comprehensive osteoarthritis therapy has concluded. Leading rheumatologists discussed studies of modern complex approach for joint. One of them is «Artneo®», an undenatured type II collagen with other active substances.
Osteoarthritis is a chronic disease, that leads to the damage of joints and currently affects about 10% of the Earth population[1]. According to Vadim Mazurov, Russian Academy of science academician, professor, Dr. habil. med., osteoarthritis cases spike once people reach 50-55 years of age. Most of them are female. Experts credit that to hormonal dysfunction brought in by menopause. If in men osteoarthritis incidence plateaus after the age of 70, in women it keeps rising up to 80 years of age.
Co-morbidities that accompany osteoarthritis are of particular concern: 60% of patients have co-morbidities; in 42%, the number of concurrent conditions can reach 5 or 6. According to the academician, 55.2% suffer from hypertension, 21,8% from chronic gastrointestinal diseases 17.3% have diabetes mellitus, 12.9% coronary artery disease, 9.6% bronchial asthma. Furthermore, cardiovascular mortality in patients with joint conditions is higher than in those not suffering from osteoarthritis in the same age groups.
«Clinical guidelines today include a non-pharmacological, pharmacological and surgical treatment options. On top of that, osteoarthritis patients ought to change their lifestyles: drop excessive weight, forego bad habits. But, despite a lot of recommendations being available, we see that 80% of patients today are looking for an alternative treatment,» shared Lyudmila Alekseeva, professor, Dr. habil. med.
The expert discussed results of an open randomized single-center prospective comparative study of efficacy and tolerability of «Artneo®», a joint health complex with undenatured type II collagen and 65% Boswellia serrata extract. 70 patients aged 40 to 75 with 1-3 stage knee osteoarthritis participated in the study. For 6 months, they have been divided into 2 groups: one was provided with «Artneo®», the other received chondroitin sulfate and glucosamine hydrochloride as per instruction. On top of standard parameters, MRI results with T2 mapping were estimated.
After 6 months of taking «Artneo®», the synovitis area (inflammation degree in the joint) in patients of the «Artneo®» group showed a 2.95 times reduction, while in the glucosamine and chondroitin group, the synovitis area reduced 1.37 times. In the «Artneo®» group, osteoarthritis severity reduced from moderate to low as per Lequesne index in 3 months of treatment, in the other group in 6 months.
«The open randomized study showed that the modern «Artneo®» complex has no clinically significant adverse effects or lab value deviations confirming that it is highly tolerable and safe, including for patients with co-morbidities such as hypertension and metabolic syndrome,» summarized principal investigator Irina Belyaeva, rheumatologist, Dr. habil. med.
Comprehensive action of «Artneo®» with undenatured type II collagen helps to reduce discomfort and swelling, pain and stiffness, restores and supports joint and spine function.
---
Previous news
50% of men experience prostatitis symptoms at least once