 Petrovax Manufacturing Complex in the Moscow Region Celebrates Its 15th Anniversary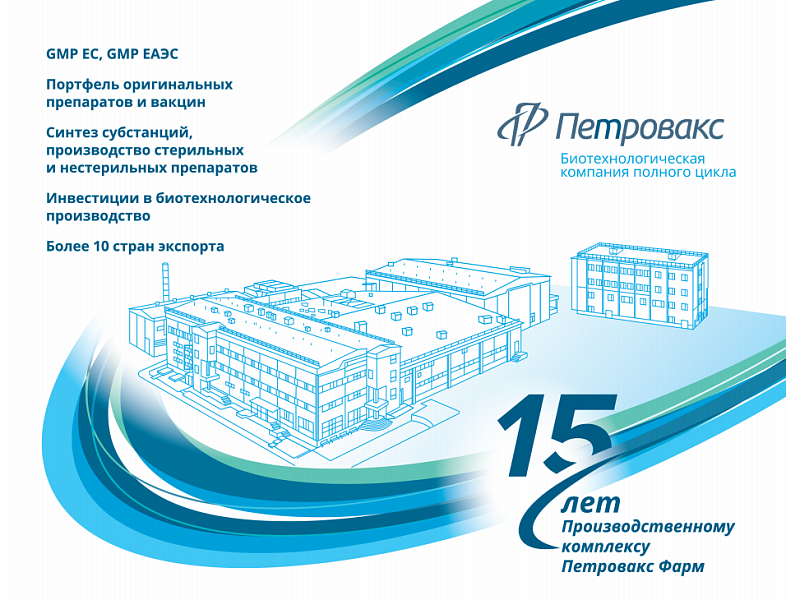 On September 9, the Petrovax Pharm manufacturing complex celebrates its anniversary. For 15 years now one of the most high-tech pharmaceutical companies in Russia has been carrying out a full production cycle of medicines and vaccines manufacture — from the synthesis of APIs to the release of finished dosage forms of sterile and non-sterile medicines.
Over these years, the company has achieved significant results, having launched four production lines for medicines and vaccines in various forms: pre-filled syringes, ampoules, vials, tablets, and suppositories. The maximum production capacity of the pharmaceutical plant is 160 million doses per year.
The company has expanded its portfolio of manufactured medicines and vaccines, which today includes original drugs: Polyoxidonium
®
and Longidaza
®
, Grippol
®
plus and Grippol
®
Quadrivalent influenza vaccines, Prevenar
®
13 pneumococcal vaccine, Actilyse
®
and Metalyse
®
innovative thrombolytics. Some of them are included in the List of Vital and Essential Medicines supplied for the National Immunization Schedule.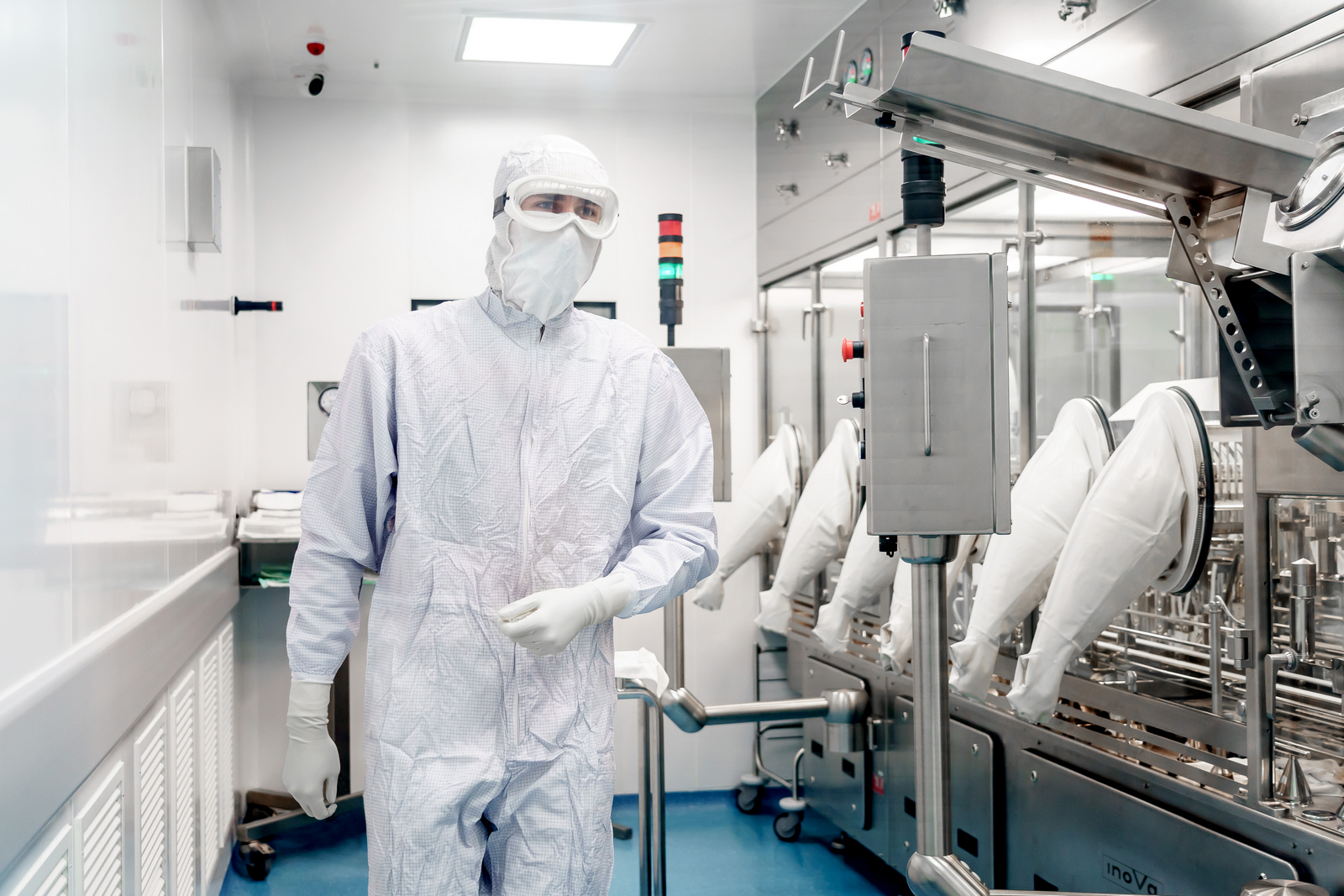 The company has implemented and is developing international projects for import substitution and localization of modern medicines in cooperation with the world leaders in the pharmaceutical market: Abbott, Pfizer, Boehringer Ingelheim, ISU Abxis, and Adimmune. The company's products are actively exported to the EAEU and the EU markets.
The Petrovax manufacturing complex is licensed in accordance with EAEU and EU GMP standards. The company is one of the largest pharmaceutical employers in the Moscow Region. The team of the manufacturing complex consists of more than 400 employees, a quarter of whom are employed in the Quality Control Department.
Larisa Dukhina, Director of the Petrovax Pharm Manufacting Complex: «Our company is planning to scale up. 15 years is a good background; we are ready to further increase our production capacity and to release new products. We have already set the bar high and do not intend to rest on our laurels.»
The company continues to expand the pharmaceutical production: as part of its investment strategy and a cooperation agreement with the Government of the Moscow Region, it is constructing a biotechnological production facility to manufacture substances and genetically engineered medicines, including those used for the treatment of orphan diseases. The investments in the project exceed RUB 2 billion.
Andrey Vorobyov, Governor of the Moscow Region, visited the manufacturing complex in 2023 to hold a meeting and discuss the challenges and prospects of the industry with pharmaceutical business leaders and to express his gratitude for the development of technology within the country.
Previous news
The rare Fabry disease treatment Fabagal has received the market approval in Russia