 Children get ARVI 6 to 9 times per year while adults 2 to 4 times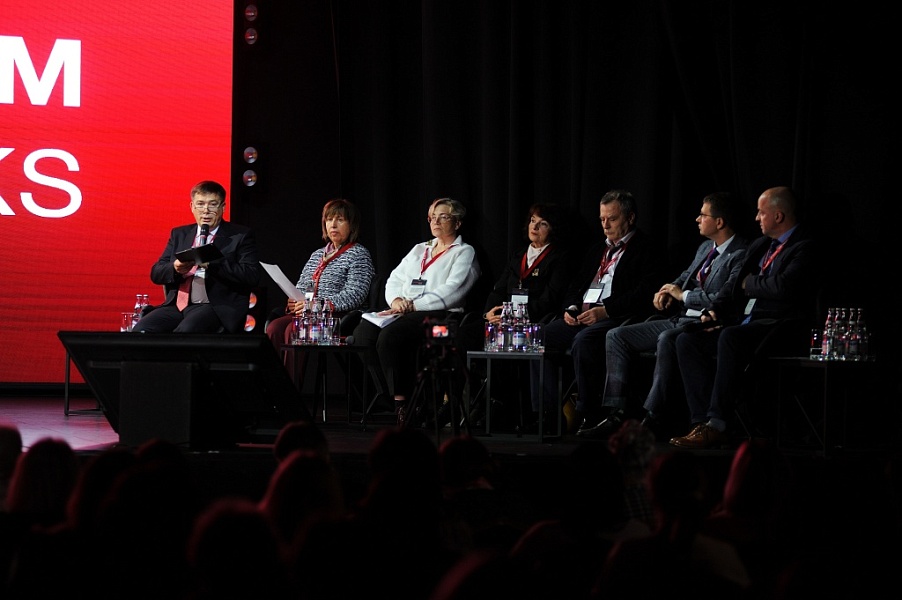 In Russia, more than 30 million people experience ARVI and influenza each year, and the total annual economic damage caused by ARVI is estimated at 40 billion rubles, which is about 80% of the damage caused by[1] all infectious diseases[2]. This impressive statistical evidence was revealed by healthcare professionals at the scientific conference Polyoxidonium Talks, hosted to share the experience of using the Russian drug product.
According to weekly monitoring data, the current incidence of ARVI and influenza in the Russian population remains at 12.7% above the baseline and exceeds the weekly epidemic threshold by 10.3%[3].
Experts note the importance of preventive vaccination ahead of the epidemiologic season. In addition, immune bolstering is essential both for prevention and for combination therapy of an infectious disease, if infection could not be avoided.
Dr. habil. med., Prof., Head of the Department of Infectious Diseases and Epidemiology in Adults at SPbSPMU, Elena Esaulenko said:
"On average, an adult gets ARVI 2 to 4 times per year, and a child 6 to 9 times."
While the average incidence number split across the whole year is insignificant, the consequences of the disease, i.e., pneumonia, lung tissue dysfunction and respiratory failure, are particularly dangerous.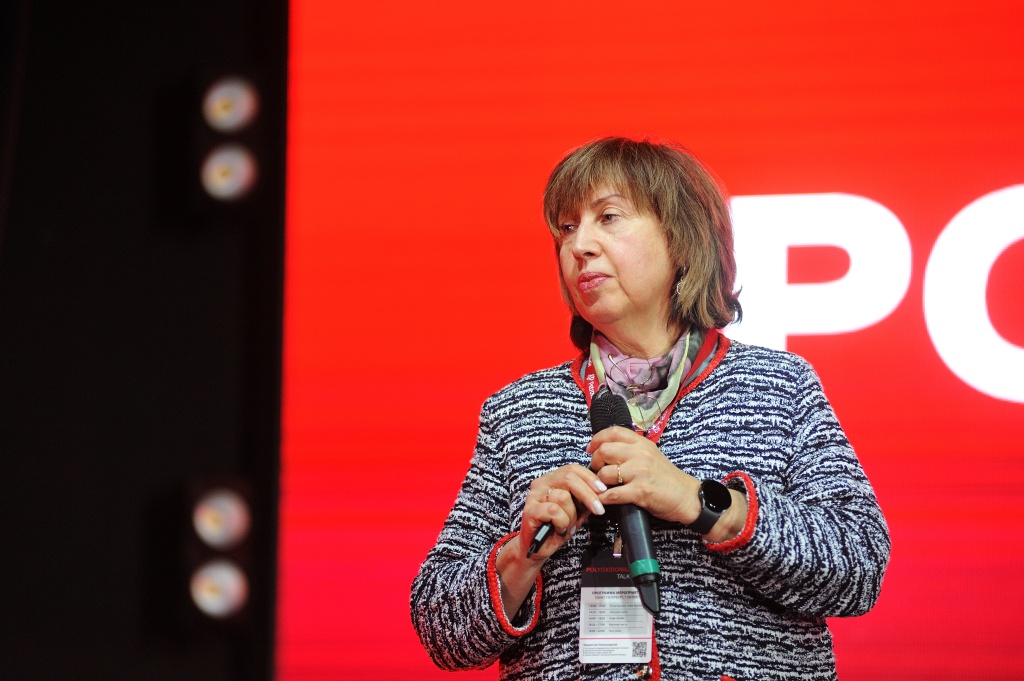 Elena Esaulenko revealed the results of a large-scale meta-analysis of azoximer bromide (Polyoxidonium®) used to prevent COVID infection in adults:
"During the study, patients with high incidence of ARVI demonstrated the prophylactic efficacy of the product, i.e. the use of Polyoxidonium resulted in a significant reduction in the acute respiratory infection incidence by more than 3 times[4]."
As noted above, children get sick with viral infections 2-3 times more often than adults. In addition, they are the main disease carriers as they have close contacts with other people and weaker immune system. Therefore, azoximer bromide is commonly used in pediatric patients.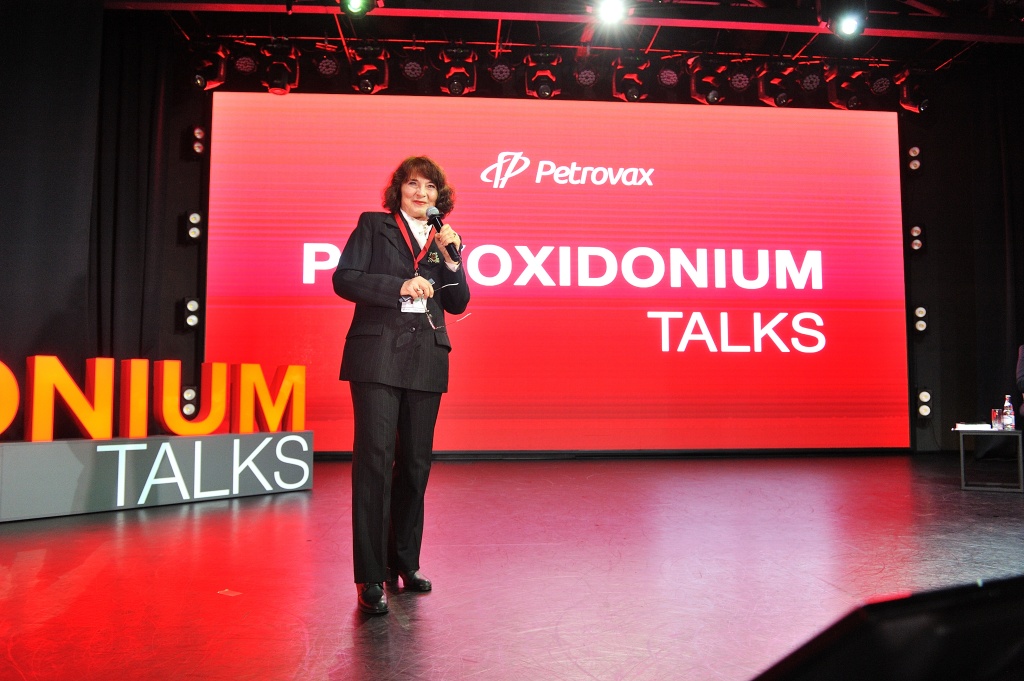 During the conference, Dr. habil. med., Prof., Distinguished Physician of the Russian Federation, Deputy Chief Physician for Medical Services at SPbSPMU, Maria Revnova presented the data of a prospective open-label randomized comparative cohort study of Polyoxidonium® for the prevention of ARI and COVID-19 in children aged 3-10 years:
"In the groups that received azoximer bromide, specialists observed significant ARI and COVID-19 incidence drop in patients during 3 months. The number of pneumonia cases was lower when compared to the control group. The product also significantly reduces the risk of bacterial complications caused by ARVI and influenza that require antibiotic treatment, which is important for clinical use in children[5]."
Dr. habil. med., Prof., Head of the Department at I P. Pavlov SPbSMU, Sergei Karpishchenko also agreed with the statement. According to him, topical application of azoximer bromide allows to restore the local immunity parameters of mucous membranes and increase the lysozyme activity, which is the enzyme with anti-inflammatory and antiseptic properties. These effects ensure a better clinical course in patients, in particular due to symptom relief and a lower incidence of exacerbations of chronic infection processes.
The conference highlighted the positive experience of Polyoxidonium use, confirmed by a number of Russian and EU studies as well as acknowledgment by leading experts. Specialists noted that in 2023 the Ministry of Health of the Russian Federation introduced the azoximer bromide drug in the "Influenza in Adults" clinical guidelines[6].
---
1
https://cr.minzdrav.gov.ru/schema/724_1
2
Clinical guidelines of the Ministry of Health of the Russian Federation "Acute respiratory viral infections (ARVI) in adults", 2021. https://cr.minzdrav.gov.ru/schema/724_1
3
https://www.influenza.spb.ru/system/epidemic_situation/laboratory_diagnostics/
4
M. V. Skachkov. Safety and effectiveness of Polyoxidonium for ARD prevention in long-term and recurrent patients. M. V. Skachkov. RMZh. 2008. V. 16. No. 22. P. 1492-1493.
5
V. P. Vavilova, A. M. Vavilova, S. A. Tsarkova. Leading-edge non-specific prevention of a new coronavirus infection and acute respiratory infections of other etiology. 2022. https://cyberleninka.ru/article/n/vozmozhnosti-sovremennoy-nespetsificheskoy-profilaktiki-novoy-koronavirusnoy-infektsii-i-ostryh-respiratornyh-infektsiy-drugoy
6
https://cr.minzdrav.gov.ru/recomend/749_1
Previous news
Increased flu infection risk: why vaccinating children is important