 Mikhail Grubman at the "Right to Health" congress: We all share in the common cause...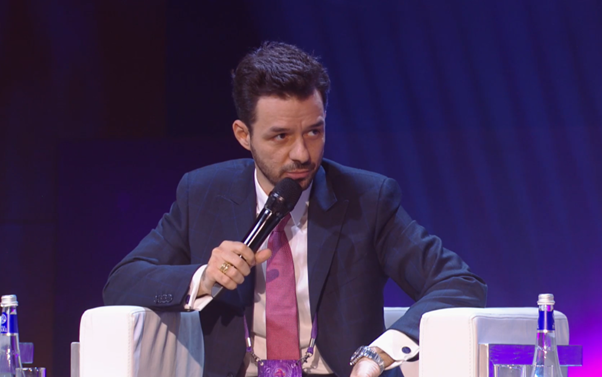 Today, the issue of the national pharmaceutical industry development is more challenging than ever. Several factors are overlapped at once: both the 2020-2021 pandemic, and the 2022 events. Now we are talking not only about import substitution, but also about technological sovereignty in general. The experts discussed how pharmaceutical companies are coping with the challenges at the session "Nation building: development of import substitution" at the congress "Right to Health" on October 20.
Mikhail Grubman, managing director of Petrovax biotechnology business, spoke about how today's realities affect the work of a pharmaceutical company.
"We were lucky in this regard, we did not have to change the company's strategy. The course towards import independence, creation of new original drugs and introduction of foreign technologies to the Russian market have always been our focus. The company continues construction of a biotechnological complex, where various drugs will be produced, starting from the API synthesis level," —&nbspMikhail told.
However, like other companies today, Petrovax faces certain challenges.
"The main problem is the unpredictability of some Western partners. The companies from the same country, for example, from Germany, express opposite positions - some continue cooperation, while others break off long-term contracts," —&nbsp said Mikhail Grubman.
Our country is not the first to find itself in such a situation. Russian business today is adopting the experience of China and Iran, which have learned to overcome restrictions. Now Petrovax is making more and more deals with Eastern partners.
Today, the state and manufacturers are in their efforts to build an independent healthcare system quickly and efficiently. But first of all, it is important not to forget about the patient-oriented approach, in which the market players must cooperate to provide patients with the modern technologies.
"For example, when we choose to give newborn babies a vaccine from a pre-filled syringe or vial, we see a significant difference. Given the situation in which our country and healthcare are, the issue of choosing modern technologies is especially important for us, — Mikhail Grubman concluded. — We all share in the common cause, we aim at the import independence of the pharmaceutical industry in Russia. Let's be attentive to each other and together solve the problem that we face".
Previous news
In 2021, one out of four Russians suffered ARVI, 76% of them are children