 Petrovax Pharm reports on achievements in development and use of original Russian influenza vaccines at conference "Trends in Influenza Research 2017"
On 18-20 September 2017, St. Petersburg was the venue of the international conference "Trends in Influenza Research 2017" dedicated to the 50th anniversary of the Research Institute of Influenza of the Russian Ministry of Health. Petrovax Pharm took part in the scientific congress, and presented achievements in the development and use of the original Russian influenza vaccines of the Grippol® family.
The speakers at the conference were renowned international experts, among them Jonathan Yewdell, M.D., Ph.D., Head of NIAID Cell Biology and Viral Immunology (USA); Adolfo Garcia-Sastre, Professor of Microbiology, Director of Global Health and Emerging Pathogens Institute, Mount Sinai School of Medicine (New York, USA); John Oxford, Professor Emeritus of Virology, University of London (UK); Ian Wilson, Professor, Head of Department of Integrative Structural and Computational Biology, the Skaggs Institute for Chemical Biology (USA); Jefferey Almond, Visiting Professor of Microbiology, University of Oxford, Sir William Dunn School of Pathology (UK); and Caroline Brown, Program Manager, Influenza and Other Respiratory Pathogens, WHO European Regional Office.
The conference participants discussed influenza prevention, diagnostics, and treatment prospects, world trends and breakthroughs in flu vaccine and antivirals development and manufacture as well as biological, molecular, and genetic specifics of the latest flu epidemics and pandemics.
Quite a lot of interest was stirred by the workshop "Influenza Vaccines: from Seasonal to Universal" on new influenza vaccine development prospects. One of the speakers was Marina Abramova, Petrovax Pharm's Vice President for R&D, who shared domestic experience of the development and use of adjuvanted flu vaccines as well as information on novel products.
"More than 20 years ago, our company was the first in Russia to develop and implement a manufacturing process for Grippol®, a polymer subunit adjuvanted influenza vaccine that made a basis for the development of a family of the original Russian vaccines. They contain Polyoxidonium, an immunoadjuvant that possesses antigen-preserving properties; it provides for decreasing the body antigen load, and contributes to the development of a persistent immune response in all vaccinated groups," noted Marina Abramova. "In 2008, we were the first to launch to the local market preservative-free flu vaccine Grippol® plus in disposable syringes that met the EMA CPMP efficacy and safety requirements. In 2009, working in force majeure, the company manufactured more than 15M doses of MonoGrippol vaccine against A/H1N1 pandemic flu strain. Over the many-year application and observation period, Grippol® vaccines have proven their efficacy and safety in various population groups."
Ms Abramova's report disclosed the results of more than 10 post-approval clinical trials and epidemiology observations for Grippol® plus involving patients with chronic bronchopulmonary and cardiovascular diseases, pregnant women, and children with diabetes mellitus and allergic pathologies, including bronchial asthma.
Petrovax Pharm has an inhouse state-of-the-art R&D center, and invests in R&D for novel originator products on an annual basis. Leaning on its strong R&D team, the company was the first of local manufacturers to develop Grippol® Quadrivalent vaccine with maximum preventive efficacy against four flu strains. The vaccine development operations were initiated in 2015. Satisfactory clinical trial results together with high efficacy and safety profile provided for filing an MA application with the Russian Ministry of Health in 2017. Grippol® Quadrivalent will be launched to the Russian market in 2018 to become the first adjuvanted quadrivalent vaccine in the world.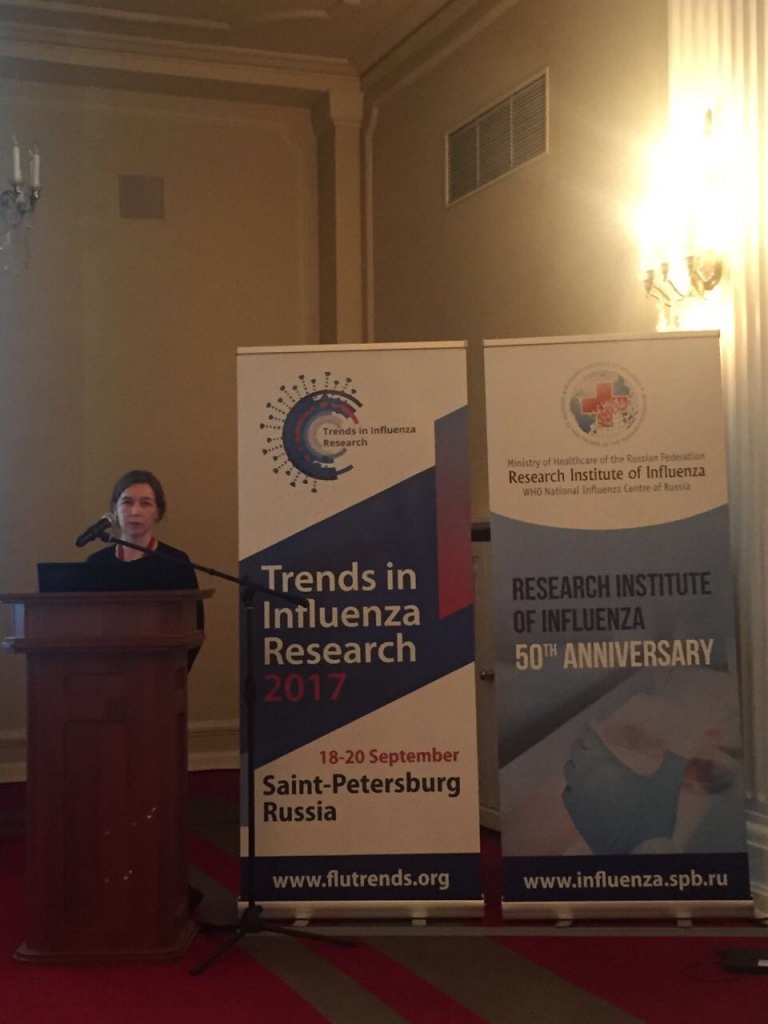 Previous news
Clinical trial results of first Russian quadrivalent influenza vaccine presented at the Sixth ESWI Influenza Conference