 Petrovax Pharm receives an official message of thanks for charity from Podolsk City Mayor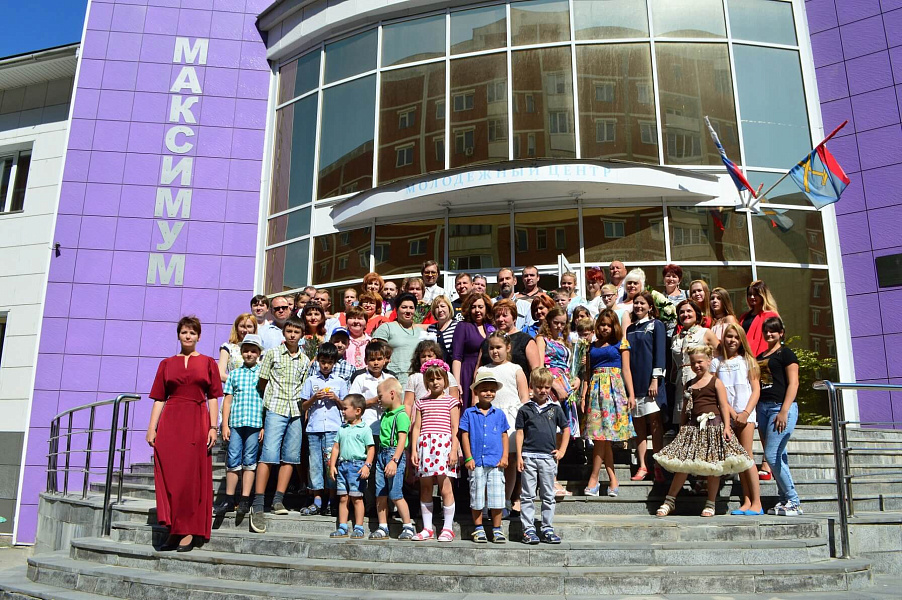 On August 12, the Youth Center Maximum in Podolsk, Moscow region, was the venue of the Love and Faith Day festivities dedicated to city's large and foster families. The event was hosted by the City Administration's Committee for Matters Concerning Young Persons and Charity Fund "Children of Moscow Region".
Charity Fund Director Larissa I. Vaylo opened the official part by thanking all guests for grace and support. Representatives of Podolsk City Administration as well as event partners and guests spoke kindly about large families.
On behalf of Podolsk City Mayor N.I. Pestov, Petrovax Pharm President Elena Arkhangelskaya was presented with an official message of thanks for fruitful charity activity supporting parentless children. For five years, the company has sponsored public organizations supporting large and foster families, and helped organizing festive events for Children's Day, Mother's Day, New Year, and Christmas.
The festivities ended with a concert and tea ceremony.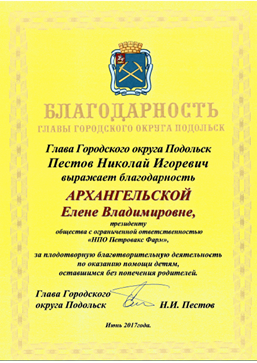 Previous news
Polyoxidonium® approved for new applications, now in children aged 3+ years