 Russian flu vaccine Grippol® Plus now approved for infants and children aged 6 months and up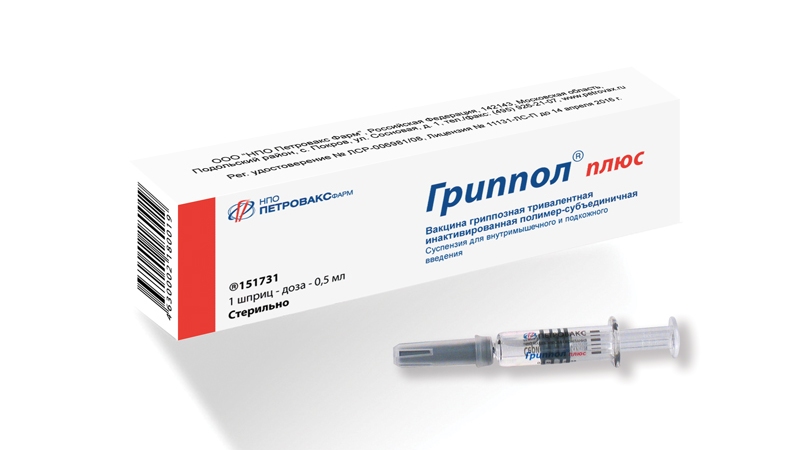 The pharmaceutical company Petrovax Pharm is proud to announce that on 17 July 2012 the Russian Ministry of Healthcare expanded the Grippol® Plus indications to include infants and children aged 6 months and up.
Grippol® Plus is the first Russian-made preservative-free latest generation inactivated influenza vaccine. With its clinically proven high immunogenicity and low reactogenicity, Grippol® Plus is recommended for extensive vaccination of both adults and children, including infants aged 6 months and up, people with chronic somatic diseases, allergies, and immunodeficiency disorders of various origins. The flu vaccine, used for years in the National Priority Project "Health", contains purified antigens of the latest flu strains, as recommended by the WHO for the current epidemic season.
The new description of the vaccine contains additional directions regarding its use for infants and children under 3 years of age. In particular, infants aged 6 through 35 months must receive 0.25 ml (half-dose) twice, 3–4 weeks apart. Children over 36 months and adults must receive a single full-dose shot (0.5 ml).
The vaccine is produced in single-dose syringes at our state-of-the-art facility, in compliance with the applicable international standards (GMP), which ensures its stability and high quality.
NPO Petrovax Pharm will provide c. 14m doses of Grippol® Plus for the National Preventive Vaccination in the epidemic season of 2012–2013.
Previous news
NPO Petrovax Pharm Launches New Corporate Website