The company currently has more than 90 medical representatives in 30 major cities across Russia.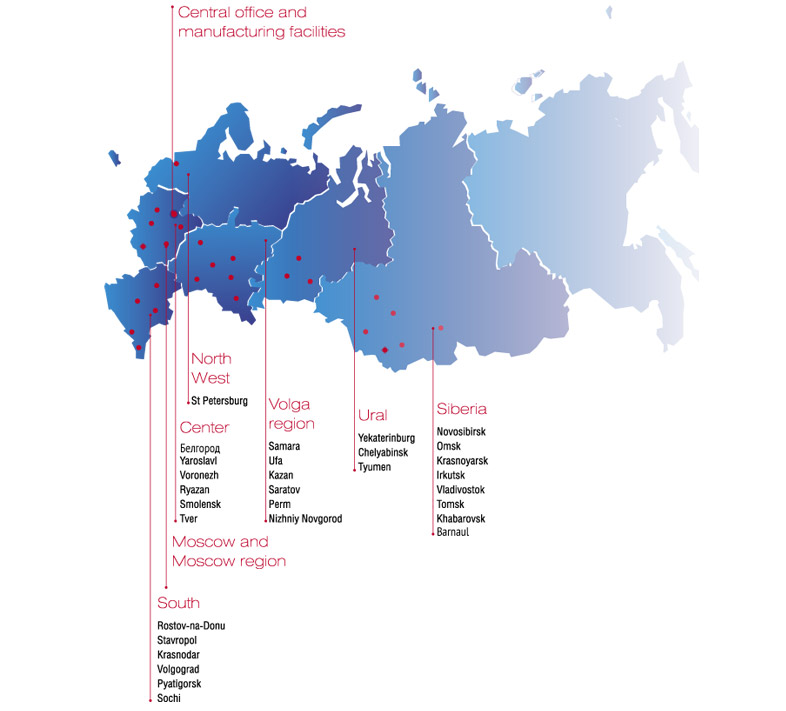 It also stands to mention that NPO Petrovax Pharm sponsors sectoral, research and practice events in healthcare. The company is a regular attendee at regional and federal conferences, congresses, forums, and conventions.
To learn more about cooperation opportunities, ask questions and submit proposals, contact us at: info@petrovax.ru. Please remember to specify «For the marketing and sales department».