International Projects
Petrovax Pharm seeks to foster international cooperation and boost its export potential. As part of its innovation strategy, the Company is promoting cooperation with major R&D institutions and Russian and international partners to develop new products, transfer technologies and localise full cycle production.
Petrovax Pharm has extensive experience with international projects involving the transfer of full cycle production and quality assurance technologies for immunobiological medicines. Petrovax has partnered with global majors, including Pfizer, Abbott, etc.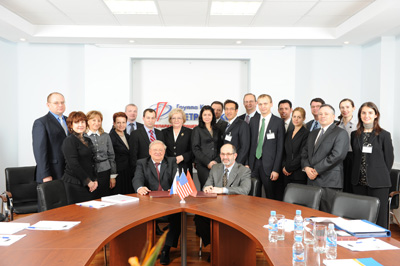 In 2015, the Company delivered a joint localisation project with Pfizer to implement full cycle production and quality assurance for a 13-valent conjugate pneumococcal vaccine. This was the first project to localise full cycle production for a finished dosage form of an innovative advanced vaccine in Russia. Four years into the project, Petrovax Pharm has installed cutting-edge equipment at its production site and put in place a quality assurance system and quality control methods that live up to the highest standards of the global biopharmaceutical industry. During the technology transfer, over 56 Petrovax Pharm employees received special training, whereas the Company was able to create 25 new jobs for highly skilled professionals. The above project represented the Company's contribution to the implementation of the Government strategy to develop Russian pharmaceutical industry until 2020 (PHARMA 2020). 
Petrovax Pharm has a significant competitive edge in global markets boasting an original and high-demand portfolio of innovative products and state-of-the-art GMP-compliant production facilities. Petrovax Pharm invests heavily in the development and creation of new medicines.
Expansion of export potential is yet another strategic objective of the Company. Currently, Petrovax Pharm exports its products to Slovakia, Ukraine, Belarus, Kazakhstan, Kyrgyzstan, Armenia, Uzbekistan, Azerbaijan, Georgia, Moldova, and Iran. Each year, Petrovax Pharm enters into new partnerships and expands its footprint both in Russia and abroad. For the first time in its history, Petrovax Pharm exported over 3.5 m doses of a flu vaccine to Belarus in 2015, becoming the only supplier under the Republic's National Immunisation Schedule. In addition, 2015 saw the Belarusian Ministry of Health and Belmedpreparaty sign a 10-year strategic partnership agreement to localise production of the flu vaccine in the Republic of Belarus. From 2016 on, the Grippol Plus vaccine will be produced in Belarus.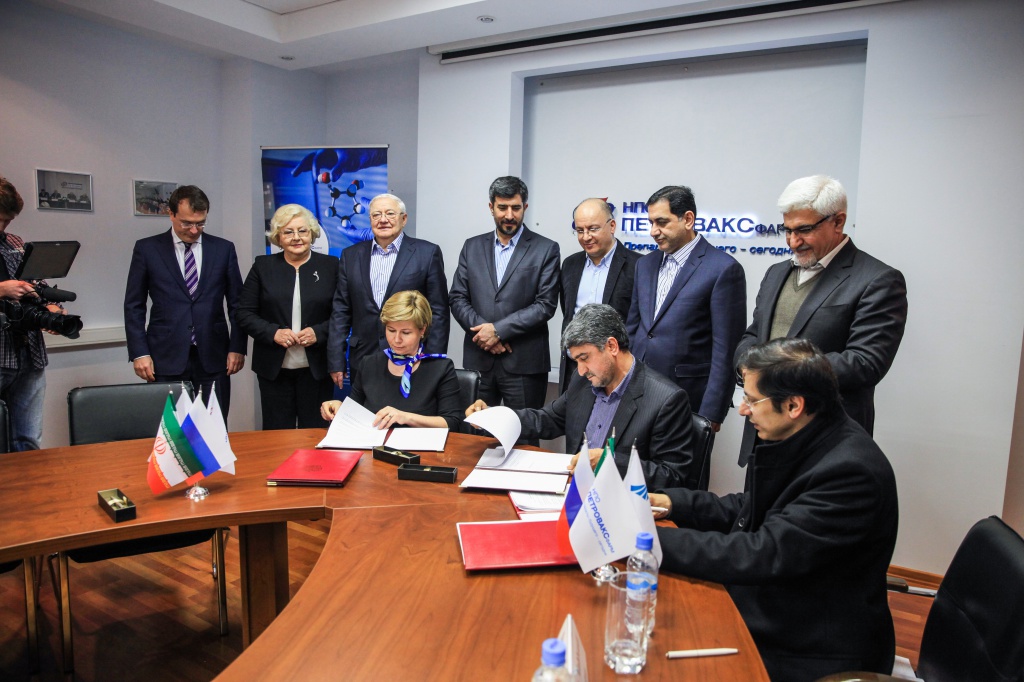 In 2016, Petrovax Pharm and two Iranian companies – Sobhan Recombinant Protein and Arvin LTD – signed a trilateral strategic cooperation agreement to localise the production of the Russian Grippol® Plus flu vaccine in Iran. The 2015 shipments of the flu vaccine to Iran came as the first step towards building an effective long-term partnership between the companies. As part of the cooperation, Petrovax Pharm will transfer its full cycle production technology for the Russian Grippol® Plus flu vaccine to Sobhan Recombinant Protein (Iran). The project supported by Iran's Ministry of Health and Medical Education is scheduled for completion in 2.5 years. The agreement also stipulates the transfer of technologies for production of a quadrivalent flu polymer subunit vaccine already developed by Petrovax Phram, along with another two large-scale projects. One of them is the transfer by Sobhan Recombinant Protein to Petrovax Pharm of its full cycle production technology for a hepatitis B vaccine, including antigens, and the other is the marketing and transfer of CinnaGen's production technology for several biosimilars to be used at Petrovax Pharm's facilities. Currently, Petrovax Pharm is the only Russian pharmaceutical company looking to localise manufacturing of its innovative medicines in Iran.
The Company also intends to tap into the EU and South American markets.