 Almost 58% of men suffer from chronic prostatitis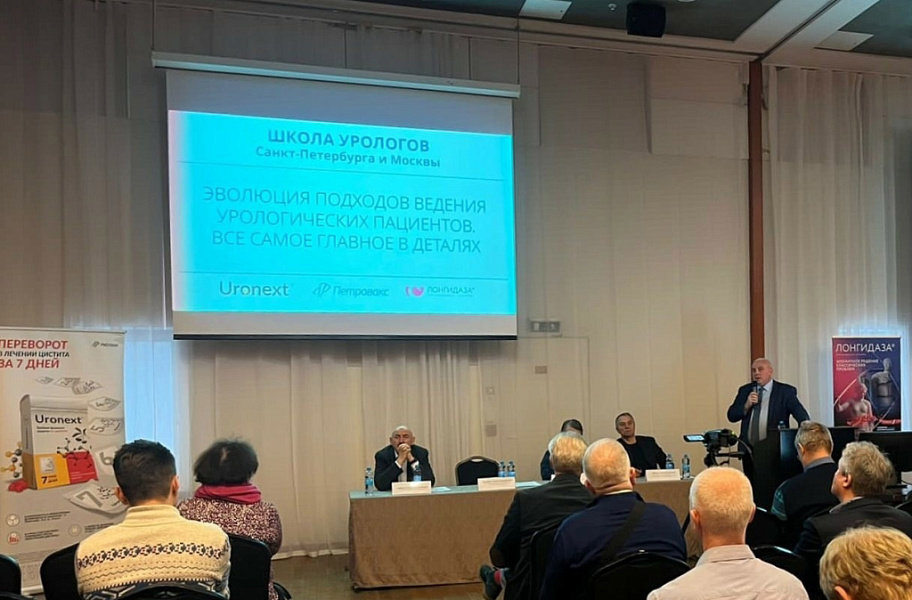 The «School of Urologists of St. Petersburg and Moscow» was held in St. Petersburg, where leading experts from the two capitals discussed the latest approaches to urological patients' management. The experts' attention was focused on inflammatory processes being the main cause of genitourinary system diseases — pyelonephritis, cystitis, prostatitis, etc. At the same time, almost a third (27%) of all inflammatory diseases are the prostate diseases: up to 58% of men suffer from chronic prostatitis. More than 70% of men over 60 years of age are diagnosed by urologists with benign prostatic hyperplasia (BPH).
Despite the efforts of experts and drawing attention of the population to this issue, the incidence increase of this nosology has amounted to 30.3% since 2008. The fact that non-oncological diseases of the prostate quite often lead to degenerative changes in the gland and fibrosis development is critical in this case.
Fibrosis occurs in chronic inflammation, while replacing the normal prostate tissue. The consequences of fibrosis are difficult urination, erectile dysfunction and deterioration in the quality of life of patients.
It is possible to prevent its development due to timely drug therapy, including antifibrotic drugs. Since fibrosis development can start 36 hours after the inflammation onset, it is important to start therapy as early as possible.
Evgeniy Shpilenya, Doctor of Medical Sciences, professor of the Department of Urology, head of urological department of the E.E. Eichwald clinic, North-Western State Medical University named after I.I. Mechnikov of the Ministry of Health of the Russian Federation, drew attention to the importance of introducing modern therapy for fibrotic changes in the prostate gland into clinical practice. His recommendations include a group of hyaluronidase enzymes that break down hyaluronic acid being one of the main fibrosis components. One of them is Longidaza® drug capable not only to prevent the fibrosis development due to high enzymatic activity and prolonged action, but also to suppress inflammation itself.
Evgeniy Shpilenya also noted another issue of the urological diseases' treatment — bacterial biofilms, in which microorganisms can survive even when exposed to antibiotics. From 65% to 80% of infections in our body are associated with biofilms. Professor presented data from a trial devoted to the effect of various enzyme drugs on biofilms confirming the ability of hyaluronidase to increase the effect of antibiotics on microorganisms involved in inflammation, as well as ability to reduce the risk of exacerbations and relapses.
The validity of Longidaza® usage in the treatment of benign prostatic hyperplasia was also noted by Andrey Kuzmenko, professor, Doctor of Medical Sciences: «Longidaza® prevents the disease progression, promotes stable relief of symptoms of the lower urinary tract and improves the quality of life of patients. The drug has a high level of compliance and a validated safety profile and is recommended for use from the first day of therapy».
Previous news
2022: new opportunities for Russian pharmaceutical companies