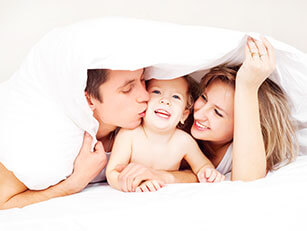 In Russia, in more than 50% of women visiting women's health clinics, pelvic inflammatory diseases are diagnosed on an annual basis. Pelvic inflammatory diseases are of infectious origin. Acute onset of a disease is generally preceded by vagina and cervix colonization by opportunistic bacteria. In most cases, natural protection mechanisms can prevent infection progression. However, given the initiating agent effect, the bacteria invade the uterine cavity, and fallopian tube opening. In this respect, especially dangerous are post-labor, post-abortion, and menstruation periods as well as various intrauterine manipulations. As a result, endometritis, salpingitis, ovaritis, myometritis, or pelvioperitonitis may develop. An outcome of any such inflammation may be adhesion, and uterine synechiae (adhesions). The quality of life of such patients deteriorates appreciably because of chronic pelvic pain, and menstrual dysfunction. Infertility may cause a divorce and depression.
One of major infertility causes is pelvic adhesions leading to tubal and peritoneal infertility forms. These are diagnosed, on average, in 50% of all patients seeking medical advice for infertility.
Another risk factor is pelvic and abdominal cavity surgeries. Even if a surgery was performed not because of an infectious process, inflammation develops in the abdominal cavity as a result of surgical trauma, or peritoneum injury caused by drying or exposure to cold during the surgical intervention. Fibrin build-up in case of blood entry into the abdominal cavity triggers off the connective tissue adhesion mechanism.
Hyaluronidase is an agent that produces an effect on the damaged connective tissue, and does not cause adverse reactions. Under its effect, the connective tissue matrix loses its viscosity, and, as a result, tissue barrier permeability as well as scar tissue elasticity increase.
Longidaze does not damage the normal connective tissue while causing structural changes in the changed (both in terms of composition and structure) pathological scar tissue. Longidaze is safe because it is not embryotoxic, and does not produce either a mutagenic or carcinogenic effect. Longidaze spectrum is much broader than that of other enzyme products as it not only affects the connective tissue structure but also inhibits its causative factor, i.e. an inflammatory process.
Longidaze prevents the formation of new adhesions in exacerbation of the inflammation, makes the existing adhesions more elastic, reduces inflamed tissue edema, and improves the interstitial fluid flow, which increases antibacterial therapy efficacy. Longidaze inclusion in combined treatment of acute and chronic pelvic inflammatory diseases as well as post-surgery therapy of abdominal cavity organs provides for enhancing treatment efficacy, and preventing adhesion formation, or reducing the intensity of the ongoing adhesion process.