High manufacturing, quality and safety standards are instrumental to Petrovax successful operation. For 20 years, the company has been developing and manufacturing efficacious and safe innovative pharmaceuticals and vaccines for the benefit of human health and improvement of living standards.
The company's manufacturing complex in Moscow region is one of the most advanced and high-tech biopharmaceutical facilities in Russia. The facility operates in full compliance with the Russian and international Good Manufacturing Practice (GMP) and ISO 9001 standards.

Petrovax is one of the first Russian issued European, Iranian and Russian GMP certificates.
Ideal aseptic conditions, clear area zoning, and automated product manufacturing are the fundamentals of the pharmaceutical facility operations. Actions of each employee can be tracked and assessed in real time. Qualification of all utility systems, and the entire list of validation activities – from clean rooms to manufacturing and packaging process – are performed on an annual basis. The raw and other materials are accepted from approved vendors only.
All Petrovax products go through a full lifecycle from molecule development to finished dosage form. Preclinical and clinical product studies are conducted in strict compliance with the applicable legislation, Russian, and international requirements. Quality control of pharmaceuticals and vaccines produced is provided at all stages from raw material sampling to finished product control.
For many years, the company has had a quality management system (QMC) confirmed by an ISO:9001 certificate. Petrovax is Drug Labeling project whose main goal is to exсlude illegal and low-quality products from circulation.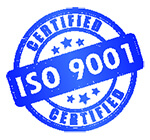 High manufacturing standards provide for the implementation of international projects, and full-cycle manufacturing technology transfer to Russia. Therefore, such world leaders as Pfizer, Abbott, Boehringer Ingelheim etc. cooperate and launch joint projects with Petrovax.