Petrovax cooperates with leading professional associations which promote public health development. Such form of cooperation provides for shaping most effective approaches to building a civilized pharmaceutical market, maintaining a constructive dialogue with the government, and ultimately promotes further industry development.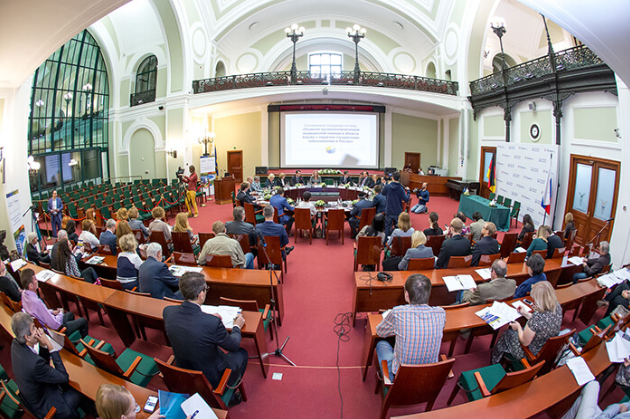 Petrovax is a member of Professional Pharmaceutical Organizations (SPPO), Association of the Russian Pharmaceutical Manufacturers (ARPM), Pharmaceutical and Medical Investors Club, non-profit partnership National Association of Infection Management Specialist as well as some other industry associations. Each of these structures contributes to strategic and operational problem solving, and significantly affects pharmaceutical industry. It is these associations that largely provide for having the government pay attention to pressing issues in pharmaceutical industry.
One of the industry communities' most important strategic tasks is the implementation of the Pharma-2020 program. Already now, significant opportunities for further breakthrough have been created in Russia such as the emerging research, production and human resources; government preferences for localized manufacturers; favorable investment environment and market development prospects. Petrovax actively supports activities promoting the development of public health in Russia. Within the framework of its social, research and educational strategy the company participates in most significant professional conferences hosted by industry communities as well as by the Russian Union of Industrialists and Entrepreneurs, Chamber of Commerce and Industry, Ministry of Health, Ministry of Industry and Trade, Ministry of Economic Development and Academy of Science.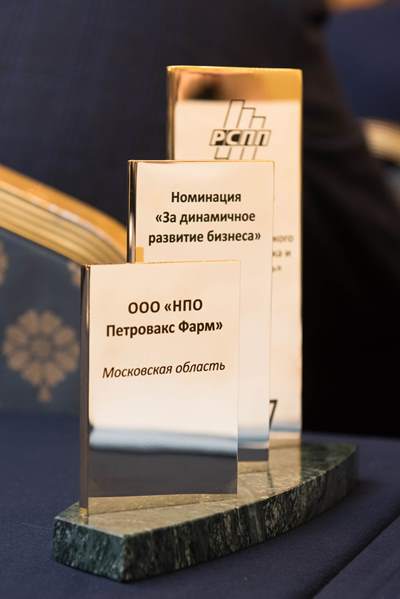 Petrovax won the Dynamic Business Development award at the All-Russia Competition «Russian business leaders: dynamics and responsibility −2017» organized by Russian Union of Industrialists and Entrepreneurs.
In 2018 Petrovax became the prize winner of the Import Substitution Award «PRIORITY-2018» for Grippol® Quadrivalent vaccine.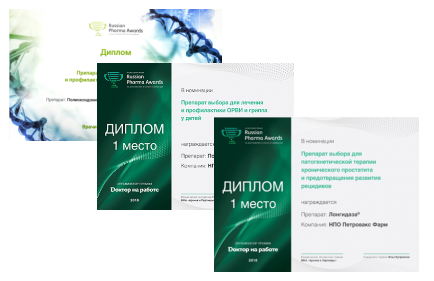 Polyoxidonium® is the winner of Russian Pharma Awards contest as «The Drug of Choice for ARVI and Influenza Treatment and Prevention in Children» (based on the results of 2016-2018) and the winner of Smartpharma® Awards 2018.
Longidaze® won Russian Pharma Awards-2018 in the category «The Drug of Choice for Pathogenetic Treatment of chronic prostatitis and relapse prevention».