07.04.2015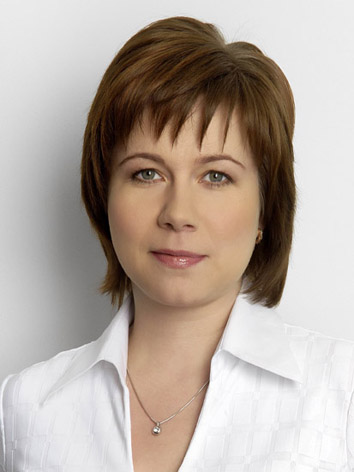 The Board of Directors of NPO Petrovax Pharm has appointed Elena Arkhangelskaya new President of the Company replacing Alojzij Pungarsek in this position. Prior to this appointment, Ms Arkhangelskaya was the Vice President for Finance and Economics of NPO Petrovax Pharm.
Her main priorities as the new President of NPO Petrovax Pharm include strengthening the Сompany's position on the Russian pharmaceutical market and its export potential, furthering fundamental scientific research, delivering innovation and working on promising production projects with Russian and international partners.
Alexey Bashkirov, member of NPO Petrovax Pharm's Board of Directors and Deputy CEO for Investments at Interros, has commented on the appointment: "We have high hopes for Elena Arkhangelskaya, whose professional expertise will no doubt boost the Company's performance and growth and allow us to move to advanced business models. We would also like to thank Alojzij Pungarsek for his contributions to the Company's development and wish him success in his further endeavours."
"It is a great honour and big responsibility for me to take the helm of NPO Petrovax Pharm and assume leadership over its highly skilled professional staff. I am positive that through teamwork we will be able to achieve our strategic goals and reach new production and financial heights for the Company," said President of NPO Petrovax Pharm Elena Arkhangelskaya.
Background
Elena Arkhangelskaya was born in Moscow in 1970.
In 1992, she graduated from the State Finance Academy (currently Financial University under the Government of the Russian Federation) with a degree in Economics. Elena holds an MBA and completed a Harvard Course of Effective Management in 2014.
Elena Arkhangelskaya has been working in the pharma industry for over 18 years. From 1996 to 2003 she held various positions with Eli Lilly. From 2003 to 2014 worked as CFO at Pharmstandard and starting from 2014 headed its Industrial and Manufacturing Unit. Elena joined NPO Petrovax Pharm in 2015.
During her many years in the industry Elena Arkhangelskaya has worked at leading Russian and international pharmaceutical companies gaining vast expertise and relevant competencies in the fields of financial and commercial management, as well as experience with successful industrial startups.
All news