Influenza, unlike other acute respiratory viral infections (ARVI), has a short incubation period – from a couple of days to just a few hours.
It is one of the most aggressive and unpredictable diseases that stands out among known infections due to
· Global prevalence;
High transmissibility;
Ability for fast mutations generating new aggressive strains (according to the statistics, influenza epidemics annually involve 5 to 15% of the world population);
Post-infection complications ranging from common ENT and respiratory system disorders (pneumonia, rhinitis, sinusitis, bronchitis, and otitis) to heart sac involvement (myocarditis or pericarditis), and brain inflammation (encephalitis, meningoencephalitis, and arachnoiditis);
High mortality rate: according to the European Scientific Working Group on Influenza

, during epidemics, the death rate associated with influenza proper, or influenza complications may reach 870 per 100,000 population. It has been proved that following influenza and ARVI, myocardial infarction incidence rate, including lethal cases, increases. After influenza, the lethality rate in COPD patients may reach 30% vs. 0.1% in healthy subjects (Meta-analysis data. Palache, Abraham Mozes; Tainijoki-Seyer, Julia. The Fifth ESWI Inf. Conference, 14-17 September 2014, Riga, Latvia).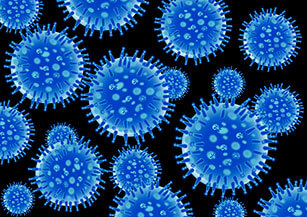 Influenza is continuously changing. While other infections are rather stable in terms of their structure, there are, e.g., 16 influenza A varieties (the total number of possible combinations theoretically reaches 144, of which 86 have been discovered in the nature).
Despite scientific advances, emergence of new efficacious medications, and treatment methods, this dangerous infection has not been completely eradicated so far. Influenza remains one of the most pressing medical and social issues on the world scale.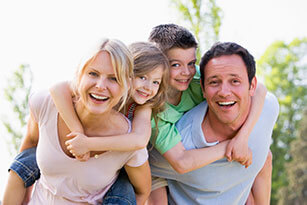 The WHO considers vaccination the most significant and efficient influenza management measure. According to the WHO, vaccination reduces morbidity by 90%, and complication-related hospital admissions by 48%. Mass immunization, and influenza vaccination inclusion in the State Program Zdorovye (Health), and the National Immunization Schedule have immediately proved effective. The 1996-2014 study data published in the Epidemiology and Vaccination journal (February 2016) demonstrated that, over the period studied, vaccination coverage in Russia increased from 0.2% (18,672 people, including 52 children) in 1997-1998 season to 25.6% in 2010-2011 season (2,683,146 people, including 1,116,124 children); influenza morbidity rate decreased 154.5-fold.